CHRISTIAN MEDIA
WORLDWATCH
---
DECEMBER 6, 2013
Kerry brings plan integrating West Bank security in planned U.S.-led anti-al Qaeda regional force

The security plan, which US Secretary of State John Kerry brought with him Thursday, December 5, on his eighth trip for reviving Israeli-Palestinian peace talks, entails deploying a regional international force including US troops along the Jordan Rift Valley and West Bank in a future Palestinian state. This is reported by DEBKAfile's military and counterterrorism sources.
The plan, drawn up by General John Allen, was presented by Kerry for the first time to Prime Minister Binyamin Netanyahu in Jerusalem and Mahmoud Abbas in Ramallah.
The security provisions Washington promised Israel under a final settlement of its dispute with the Palestinians are assuming a broader, regional form as a US blueprint, on which the Obama administration is still working, for a Middle East regional force to combat al Qaeda.
This force would secure parts of Syria, as well as Jordan, Saudi Arabia, the future Palestinian state and Israel against al Qaeda attack from positions in Syria, Iraq and Sinai.
The secretary of state proposed integrating Israeli and Palestinian special forces units in the planned regional counter-terror force, alongside the American, British, French, Saudi, Jordanian, Egyptian and Qatari units enlisted to the new framework
Since its area of operation would be extensive, ranging from southern Syria to Sinai, including Israel and the potential Palestinian state, the IDF would be able to continue performing its security functions in Judea, Samaria and the Jordan Valley, as part of the new force. But by the same rule, Palestinian forces would be allowed by mutual consent to serve in parts of Israel in the same multinational framework.
The public groundwork for this plan is already being laid by means of extensive reporting in Western media which magnify the ever-present menace al Qaeda poses to the United States and West Europe from its concentrations in Syria and Iraq.
The US and British media have been fed materials depicting thousands of young American, European, Saudi and Jordanian Islamists flocking to Syria to fight with al Qaeda-affiliated rebel militias against Bashar Assad and their potential as ticking terror bombs on their return home.
British intelligence, not normally forthcoming on terrorist threats, provided detailed information Friday, December 5, about sophisticated, hard-to-detect bombs, newly developed by the Yemen-based al Qaeda in Arabia (AQAP), and made of non-metallic and low-vapor explosives disguised as harmless objects like shoes, clothing or soft drink bottles to fool international airport and border post scanners.
All these reports lay stress on the operational links between AQAP and al Qaeda branches in Syria and Egyptian Sinai.
Thursday, the day Kerry arrived in Israel, al Qaeda staged one of its biggest operations in recent times against the Yemeni Defense Ministry in Sanaa. It claimed at least 52 lives and injured up to 200 people. Suicide bombers rammed the ministry compound's gates setting off explosives in cars and bomb belts, while gunmen stormed the defense ministry building and hospital annex, gunning down any personnel they met, including foreign staff. Among the dead were six doctors.
US forces across the region, including Jordan, the Arabian Peninsula and the Horn of Africa, were immediately placed on high terror alert. Friday, as the Secretary of state met the Israeli prime minister for the third time and headed off to the Palmachim Air Force base to inspect the Arrow missile interceptor. US forces in Israel, the embassy in Tel Aviv and General Consulate in Jerusalem were also placed on heightened alert against a major terrorist strike.
The Yemeni attack was viewed by experts as an al Qaeda demonstration of defiance, to show the visiting American official that Washington's evolving security strategy was no match for its own ability to launch surprise attacks anywhere in the region on the most heavily guarded facilities.
Prime Minister Netanyahu is reported by DEBKAfile's Jerusalem sources as open to the new security proposal put before him by the secretary of state, although he was familiar with some of its elements from earlier discussions between US and IDF officers on the situation in southern Syria and Jordan and how to deal with it.
The Palestinian leader, however, was much more reserved. At first he turned the plan down, but then agreed to look into it in consultation with the Saudis and Jordanians. [no further content, emphasis added]
Source: debka.com LINK

Note: see these related stories:

John Kerry Seeks To Soothe Israel With Security Pledge LINK

Israel: Palestinians Can Never Have Any Presence at Their Own Borders - Proposed US 'compromise' rejected by both Israel and Palestinians LINK

Israel Refuses To Compromise On Jordan Valley Security LINK

Palestinians Reject US Security Ideas For Israel Peace Accord LINK
[Red Flag - uncorroborated story]
Followup story
Tehran: Mossad and Saudi intelligence are designing super-Stuxnet to destroy Iran's nuclear program

Iran's semi-official Fars news agency "reveals" that Saudi Arabia and Israel's Mossad are "co-conspiring to produce a computer worm more destructive than the Stuxnet malware to sabotage Iran's nuclear program." The report appeared Monday, December 2, during foreign Minister Javad Zarif's tour of Arabian Gulf capitals,with the object of easing tensions between the emirates and Tehran. Riyadh was not on his itinerary.
In 2010, Stuxnet, reputed to have been developed by the US and Israel, was the malworm which attacked the software of Iran's uranium enrichment program and caused a major slowdown, as well as disrupting its only nuclear reactor at Bushehr.
The Iranian agency now claims that Saudi intelligence director Prince Bandar Bin Sultan and the head of Israel's Mossad Tamir Pardo met in Vienna on November 24, shortly after the six world powers signed their first interim nuclear agreement with Iran in Geneva.
The two spy chiefs brought with them teams of Israeli and Saudi cyber specialists to discuss "the production of a malware worse than Stuxnet to spy on and destroy the software structure of Iran's nuclear program," according to Fars. Riyadh was willing to put up the funding estimated roughly at $1 million.
This plan was approved after the Geneva deal was roundly castigated by Saudi Arabia for acknowledging Iran's rights to enrich uranium as "Western treachery," while Israeli prime minister Binyamin Netanyahu called it "a historic mistake" and a danger to the world.
Without spelling this out, the Iranian source suggested that President Barack Obama, who in 2010 was ready to go along with the Stuxnet attack on Iran's nuclear facilities, had changed course and opted out of further cyber war after deciding to make Iran his strategic partner in the Middle East.
Israeli intelligence had therefore turned to Saudi intelligence, said the Iranian source.
The same source "disclosed," without citing dates, that the Saudi prince and the Israeli spy chief had rendezvoused a number of times in the Jordanian port of Aqaba. When those meetings became an open secret in the Middle East, Saudi Crown Prince Salman bin Abdulaziz is said to have warned Bandar that the close direct collaboration between the two agencies was causing concern in the royal house.
In another "revelation," Fars claimed that Prince Bandar secretly visited Israel under cover of French President Francois Hollande's state visit on November 17-18, ahead of the Geneva meeting on Iran's nuclear program. This source said the Saudi prince took part in the high-powered Franco-Israeli discussions in Tel Aviv on ways to halt Iran's nuclear progress.
DEBKAfile's intelligence sources infer four motives from the manner and timing of the Iranian news agency's story:
(1) To draw the Crown Prince into reprimanding Bandar for being over-zealous in his partnership with an Israeli head of intelligence and so embarrass him at home. This fits into the context of the succession struggle which our Gulf sources report is afoot in Riyadh. A group of princes is campaigning for Salman's removal as Crown Prince. Bandar is one of them.
By highlighting his association with Pardo, the Fars publication seeks to discredit Bandar and stir up trouble to sharpen the infighting in Riyadh, with a view to weakening Saudi Arabia's hand against Iran.
(2) Tehran is getting seriously worried about the Saudi-Israeli intelligence partnership and the prospect of them acting together for covert operations, including cyber warfare, against their nuclear projects. Going public on this partnership is intended to show the Iranian people that the regime is on top of these dangers and well prepared to forestall them.
(3) Detractors of the Geneva accord in Tehran are being warned by the regime that formidable external threats lie in wait for the national nuclear program and they would be well advised to desist from their opposition to the deal with the six powers, because it weakens the country's defenses.
(4) The Fars disclosures were picked up and run by Russian media on December 2 - albeit shunned by Western publications – evidence of the close cooperation between Iranian and Russian intelligence services.
No part of these reports is confirmed from any other sources. [no further content]
Source: debka.com LINK
U.S. military loosens guidelines on drone use ... no longer bans killing of civilians

The Pentagon has dramatically revised its guidelines on the use of drone strikes, removing previous instructions that admonished troops to "ensure" civilians aren't targeted with drones. Now the US military modified the instructions to encouraging service members to "avoid targeting" civilians.
In addition, instructions now tell commanders that collateral damage "must not be excessive" in relation to mission goals, according to Public Intelligence, a nonprofit research group that analyzed the military's directives on drone strikes.
"These subtle but important changes in wording provide insight into the military's attempts to limit expectations in regards to minimizing collateral damage and predicting the lethal effects of military operations," Public Intelligence said in a recent report.
The number of civilian casualties caused by US drone strikes is a point of contention among Washington, human rights groups and countries where strikes are conducted, chiefly Afghanistan, Pakistan, Libya, Yemen and Somalia. Because the strikes are classified operations, the US typically does not acknowledge when they occur, or reveal how many combatants and civilians are killed or injured.
An official for the Air Force - the service primarily tasked with carrying out drone strikes - said "tactical directives have changed a number of times over the years to tackle collateral damage concerns not only from aircraft and helicopters but from mortars and other weapons that deliver effects beyond line of sight."
The October 2012 document was published on a Pentagon website several months ago but has since been removed, said Public Intelligence founder and editor Michael Haynes, who obtained and analyzed the documents.
A military official confirmed that the document is being used, among others, to provide guidance for drones.
Human rights groups say such secrecy prevents scrutiny and accountability for civilian casualties. Amnesty International and Human Rights Watch have released reports focused on Pakistan and Yemen that say the strikes could be illegal and that the US has killed more than 4,700 people, including more than 1,000 civilians.
Administration officials say the strikes are legal because the US is at war with al-Qaeda and its associates. They also insist there is a wide gap between the government's civilian casualty count and those of human rights groups. [no further content]
Source: voiceofrussia.com LINK
IAEA suggests Fukushima consider 'controlled discharge' of toxic water into ocean

The UN nuclear watchdog has advised the Fukushima Daiichi nuclear power plant to consider dumping toxic water into the ocean after lowering the level of radioactive materials to below the legal limit.
"Regarding the growing amounts of contaminated water at the site, TEPCO should ... examine all options for its further management, including the possibility of resuming controlled discharges (into the sea) in compliance with authorized limits," the International Atomic Energy Agency (IAEA) said in a statement.
"To pursue this option, TEPCO should prepare appropriate safety and environmental impact assessments."
The IAEA advice reflects the bind Tokyo Electric Power Co has found itself in as it attempts to manage the risks between holding greater quantities of contaminated water in storage tanks versus dumping partially decontaminated water into the ocean. Local residents and commercial fishing interests have strongly resisted efforts to drain the water into the sea.
Juan Carlos Lentijo, who headed a team of 19 experts that arrived on November 25 to check the decommissioning efforts, told a news conference in Tokyo that public approval was "necessary" before going forward, Japan Times reports.
Lentijo, director of the IAEA's Division of Nuclear Fuel Cycle and Waste Technology, added that strict monitoring of the impact of the discharge would be necessary.
Despite local opposition to the plan, Lentijo added that "controlled discharge is a regular practice at all nuclear facilities in the world."
Radioactive water has been leaking from the damaged reactors and mixing with groundwater since an earthquake and tsunami in 2011 destroyed the plant's power and cooling systems, causing three reactors to melt and damaging a fourth reactor building. So far, around 400,000 tons of highly contaminated water is being stored in approximately 1,000 tanks at the site. Leaks and other flaws found in several tanks earlier this year have raised concerns about more failures, especially if another earthquake or typhoon were to hit the area.
The IAEA review, which evaluated the management of contaminated water that has been used to cool reactor cores, as well as work on removing fuel assemblies from the spent fuel pool in Reactor No. 4, noted progress had been made since their last visit this past spring.
"The team considers that since our previous mission in April this year, Japan has achieved good progress in improving its strategy and in allocating necessary resources to conduct a safe decommissioning of the Fukushima Dai-ichi nuclear power station," Lentijo said, after concluding the inspection Wednesday.
He added that the "situation remains very complex and that there are still very challenging issues that must be solved for the plant's long-term stability."
The IAEA suggestion comes one day after officials on the Japanese Industry Ministry's contaminated water panel released a draft report warning that the Fukushima Dai-ichi plant could run out of storage space for contaminated water within two years if current plans are not fully workable.
The report, drawing from some of 780 sets of proposals sent from around the world, suggested covering the ground with asphalt to reduce rain inflow; building giant tanks with more capacity; and installing undersea filters to reduce the radioactivity of water that leaks into the sea. Experts on the panel also proposed setting up a special team to focus on how to tackle the problem of tritium – the sole isotope that cannot be removed chemically by existing technology.
Currently, 400 metric tons of highly contaminated water is being produced at the site on a daily basis. In response, TEPCO has been running a test operation of a high-tech water processing machine called ALPS, which can remove all radioactive materials from the tainted water except tritium.
In line with IAEA recommendations, the utility hopes to discharge the processed water after diluting the level of tritium to legally acceptable limits. [no further content]
Source: rt.com LINK
Note: see also Japan Brainstorms New Measures To Stop Radioactive Leak At Fukushima LINK
________________________________

NEWS BRIEFS
________________________________
Kerry: Israel, Palestinians closest to peace 'in years'

ISRAEL -- Israel and the Palestinians are closer to a peace deal than they have been in years, US Secretary of State John Kerry said on Friday wrapping up his latest visit. "I believe we are closer than we have been in years to bringing about the peace and the prosperity and the security that all of the people of this region deserve," he told reporters travelling with his delegation at Ben Gurion airport near Tel Aviv. His remarks were made after a day-and-a-half of talks with Israeli and Palestinian officials aimed at driving forward the direct negotiations which began in late July but have made little apparent progress as they approach the halfway point. Remembering the life of Nelson Mandela, who died late on Thursday, Kerry said the example set by the South African peacemaker should be of particular inspiration for those engaged in the talks. "The naysayers are wrong to call peace in this region an impossible goal," Kerry said, before quoting Mandela: "It always seems impossible until it's done." [no further content] LINK

Iran, powers to meet next week on nuclear deal implementation

VIENNA / BRUSSELS -- Iran and six world powers plan expert-level talks next week to work out details of implementing a breakthrough agreement for Tehran to curb its disputed nuclear programme in return for a limited easing of sanctions. Officials from Iran and the United States, France, Germany, Britain, China and Russia are to meet on December 9-10 in Vienna, where the U.N. nuclear watchdog agency is based, diplomats said on Friday. The International Atomic Energy Agency (IAEA) - which will be tasked with verifying that Iran carries out its part of the November 24 interim accord - "will have some involvement" in the meeting, IAEA spokeswoman Gill Tudor said, without elaborating. Western diplomats said the experts must iron out nitty gritty matters of implementation not addressed in Geneva before the deal can be put into practice. These include how and when the IAEA will conduct its expanded inspections and other technical issues . . . In next week's talks, government experts will also discuss details of which components Iran is not allowed to install at the Arak plant under the agreement, as well as issues pertaining to sequencing of gestures by both sides. MORE

Note: see these related items:

White House Exploring Ways To Let Iran Enrich Uranium - White House: Iran could keep 'domestic enrichment' program LINK

Commentary: The Real Reason Hawks Are Trying To Kill the Deal With Iran LINK

Hagel: U.S. to keep up robust military role in Gulf

MANAMA -- The United States has no plans to scale back its strong military presence in the Gulf despite a diplomatic opening with Iran, Pentagon chief Chuck Hagel said Friday. Speaking to sailors on the deck of a US ship at a naval base in Bahrain, Hagel said the American military would maintain its high-profile role in the region during a six-month interim deal with Iran. "I will assure our partners that we're not going anywhere," he said before talks with leaders from Bahrain and other Gulf states. Gulf allies, particularly Saudi Arabia, are anxious over a November 24 interim accord between world powers and Iran that offers six months of limited sanctions relief in exchange for curtailing its nuclear programme. "We are not going to change any of our military posture in this area or any part of the world during that six-month period," Hagel said aboard the USS Ponce. "We will keep the same kind of strong assets, the same exercises, the same partnerships, the same focus on our strategic interests that we had before we entered into this six-month period," he said. The US defence secretary flew to Bahrain on Thursday as part of an effort by President Barack Obama's administration to soothe the concerns of allies over the Iran accord. MORE

Jordan replaces Saudi Arabia on the U.N. Security Council

UNITED NATIONS -- The 193-member U.N. General Assembly elected Jordan to the U.N. Security Council on Friday to replace Saudi Arabia, which rejected its two-year term in protest at the council's failure to end the Syria war and act on other Middle East issues. Saudi Arabia was elected in October to join the 15-member council from January 1, but in an unprecedented move Riyadh declined the role a day after the vote. While unopposed as the replacement, Jordan still needed two-thirds approval by the General Assembly. It was elected with 178 votes on Friday. [no further content] LINK

France gets U.N. mandate for intervention in Central African Republic

France began a military intervention in the Central African Republic last night, following a unanimous vote by the UN Security Council yesterday authorising the former colonial power to restore order and protect civilians in the troubled country. France will act in support of troops from Cameroon, Gabon and the Democratic Republic of Congo, who are already present in the country, President François Hollande said in a televised address. The intervention is intended to disarm Muslim and Christian militias who have terrorised the country's 4.6 million citizens since a coup last March. "The situation in Central Africa has become alarming, even terrifying," Mr Hollande said. "Massacres are being perpetrated at this very moment, including in hospitals. Each day women and children are attacked and thousands of displaced people seek shelter." Mr Hollande said the number of French troops would be doubled to 1,200 "within days, or within hours". The French intervention has been named Sangaris, after a blood-red butterfly that lives in the forests of central Africa. It had been expected to start at the close of the two-day "Summit on Peace and Security in Africa" at the Élysée Palace today and tomorrow. But yesterday's events speeded up French action. The mainly Christian "anti-Balaka" (anti-machete) militia fired heavy artillery on Bangui, and clashed with fighters from the mainly Muslim Séléka ("alliance") in Sango, the language of the country, near the national assembly. A Reuters witness and an aid worker said at least 105 people had been killed. Some 250 French troops were deployed in the city after the violence began. This is the seventh French intervention in the country since "operation Barracuda" overthrew Emperor Bokassa in 1979. Gérard Araud, France's ambassador to the UN, said "thugs" had already begun fleeing Bangui with their "loot" in anticipation of the French deployment. The republic has seen a military coup approximately once every decade, usually followed by pillaging and anarchy until the arrival of French paratroopers. MORE

Note: see also Hollande Announces Immediate Military Operation In Central African Republic LINK

[Professor Jonathan Turley]: Obama's 'Become The Very Danger The Constitution Was Designed To Avoid' (Video)

Exchange from Congressional hearing:
Rep. Bob Goodlatte (R-Virginia): Professor Turley, the constitution, the system of separated powers is not simply about stopping one branch of government from usurping another. It's about protecting the liberty of Americans from the dangers of concentrated government power. How does the president's unilateral modification of act of Congress affect both the balance of power between the political branches and the liberty interests of the American people?
Jonathan Turley: Thank you, Mr. Chairman. The danger is quite severe. The problem with what the president is doing is that he's not simply posing a danger to the constitutional system. He's becoming the very danger the Constitution was designed to avoid. That is the concentration of power in every single branch. This Newtonian orbit that the three branches exist in is a delicate one but it is designed to prevent this type of concentration. There is two trends going on which should be of equal concern to all members of Congress. One is that we have had the radical expansion of presidential powers under both President Bush and President Obama. We have what many once called an imperial presidency model of largely unchecked authority. And with that trend we also have the continued rise of this fourth branch. We have agencies that are quite large that issue regulations. The Supreme Court said recently that agencies could actually define their own or interpret their own jurisdiction. [no further content] LINK

Expert Testifies to Congress that When Presidents 'Ignore the Laws,' So Will the Public (Video)

During a congressional committee hearing about the constitutional limits imposed on the presidency and the implications of President Barack Obama's disregard for implementing the Affordable Care Act as written, one expert testified that the consequences of the president's behavior were potentially grave. On Tuesday, Michael Cannon, Cato Institute's Director of Health Policy Studies, testified before a congressional committee about the dangers of the president's legal behavior. "There is one last thing to which the people can resort if the government does not respect the restrains that the constitution places on the government," Cannon said. "Abraham Lincoln talked about our right to alter our government or our revolutionary right to overthrow it." "That is certainly something that no one wants to contemplate," he continued. "If the people come to believe that the government is no longer constrained by the laws then they will conclude that neither are they." "That is a very dangerous sort of thing for the president to do, to wantonly ignore the laws," Cannon concluded, "to try to impose obligation upon people that the legislature did not approve." [no further content] LINK

Navy Launches a Drone from a Submerged Submarine

The Naval Research Lab just launched a drone from a submerged submarine – giving a huge edge to the future of special operations. It took six years to develop and launch an all-electric, fuel cell-powered, folding-wing drone aircraft from a submerged submarine. The eXperimental Fuel Cell Unmanned Aerial System (XFC UAS) was fired from the submarine's torpedo tube using a "Sea Robin" launch system, which is designed to fit within an empty Tomahawk launch canister used for launching Tomahawk cruise missiles. The XFC UAS uses an electrically assisted take-off system which lifts the plane vertically out of its container. Once deployed from the submarine, the Sea Robin launch vehicle rose to the ocean surface where it appeared as a spar buoy. The drone then vertically launched and flew a "successful several hour mission demonstrating live video capabilities streamed back to Providence [Rhode Island], surface support vessels and Norfolk [Virginia]" before landing at the Naval Sea Systems Command Atlantic Undersea Test and Evaluation Center in the Bahamas. "This six-year effort represents the best in collaboration of a Navy laboratory and industry to produce a technology that meets the needs of the special operations community," said Dr. Warren Schultz, program developer and manager, NRL. "The creativity and resourcefulness brought to this project by a unique team of scientists and engineers represents an unprecedented paradigm shift in UAV propulsion and launch systems." The project was funded by SwampWorks at the Office of Naval Research and the Department of Defense Rapid Reaction Technology Office. [no further content] LINK

Smart watch lets parents track kids

This holiday season some parents are going high-tech and getting their child a watch that tracks their every move. It's called the FiLIP: a watch and phone with GPS geared at kids aged 4 to 11 -- basically before they are ready for a smart phone. Parents can program up to five numbers into the gadget, which kids can call with the touch of a button. Using the FiLIP app, parents and other preauthorized adults can track the child's location, make calls, send texts and set "SafeZones." Parents get an alert when a child leaves a safe zone. "What we learned after doing a lot of interviews with families, with moms dads and kids, is that they would like to have some of the sophisticated technology of a smartphone but take away some of the features like internet access," Kirbak says. The FiLIP was named after the CEO's son, who went missing and was found at a mall 4 years ago. [no further content] LINK

Measles still poses threat to U.S. despite being 'eliminated'

Measles may seem like a distant threat in the United States, but the Centers for Disease Control and Prevention (CDC) are warning the disease still poses a danger to U.S. residents. The CDC fears that because measles is so prevalent overseas, people who travel are bringing the virus back to U.S. shores. Almost all of the 175 cases of measles reported thus far in 2013 were linked to people who had contracted the disease after traveling outside the country. MORE

Two thousand mice dropped on Guam by parachute ... to kill snakes

They floated down from the sky Sunday - 2,000 mice, wafting on tiny cardboard parachutes over Andersen Air Force Base in the U.S. territory of Guam. But the rodent commandos didn't know they were on a mission: to help eradicate the brown tree snake, an invasive species that has caused millions of dollars in wildlife and commercial losses since it arrived a few decades ago. That's because they were dead. And pumped full of painkillers . . . Helicopters make low-altitude flights over the base's forested areas, dropping their furry bundles on a timed sequence. Each mouse is laced with the deadly microdose of acetaminophen and strung up to two pieces of cardboard and green tissue paper. "The cardboard is heavier than the tissue paper and opens up in an inverted horseshoe," Vice said. "It then floats down and ultimately hangs up in the forest canopy. Once it's hung in the forest canopy, snakes have an opportunity to consume the bait." Wildlife workers do have a way to chart how well the mice work. In addition to the acetaminophen and the parachutes, some of the poison pests also come equipped with tiny data-transmitting radios. MORE

State media: Egypt detains Coptic Christian reporter

CAIRO -- An Egyptian prosecutor on Friday ordered the detention for two weeks of a Coptic Christian activist and journalist arrested on suspicion of inciting religious strife, state media reported. Bishoy Armia, a convert to Christianity, made headlines in 2008 when he lobbied to have his religion changed from Islam on his national identification card. He was reported to have been working for a US-based Christian television station when he was arrested last week in the southern province of Minya. A prosecutor there ordered him detained for 15 days for questioning on suspicion of inciting "chaos and sectarian strife", the official MENA news agency reported. He is also suspected of "transmitting a false image of persecution of Egypt's Copts". Armia filmed police stations and churches attacked by Islamists in August, after police killed hundreds of supporters of ousted Islamist president Mohamed Morsi in clashes. Dozens of churches and Christian properties were attacked and torched by Islamists who accused the minority of supporting Morsi's overthrow by the military. Copts make up between six and 10 percent of Egypt's 85 million people, and dozens have been killed in recent years in sectarian attacks and clashes. [no further content] LINK

Unique Hasmonean structure uncovered in Jerusalem

An impressive structure – five meters high covering an area of 60 sq. m - has been unearthed at the City of David just outside the walls of the Old City of Jerusalem. Its meter-thick walls are made of roughly hewn limestone blocks, indicating a public building or mansion of some kind. The coins found there, in addition to numerous potsherds, help date the building to early 2nd century [BC] and its continued use under the Hasmonean rulers of Israel. Josephus and other contemporary historians recorded descriptions of Hasmonean Jerusalem, but this is the first discovery of the remains of a large building of that period. After that, Jerusalem underwent successive periods of destruction under various conquerors. The coins date back to the time of Antiochus III and IV, some bearing the name of Alexander Jannaeus in ancient Greek. [no further content] LINK
________________________________

MORE NEWS & COMMENTARY
________________________________
Note: Views expressed in the commentaries on this website are those of individual authors and not necessarily those of Christian Media Daily or our host - Christian Media Network. Quotes are obviously the opinion of the source. A quote is just a quote and these are offered without comment. Use of a news story or commentary is not an endorsement of the source website.
Some NSA Opponents Want to 'Nullify' Surveillance With State Law
Activists say legislation can cut water, kill snooping at Utah Data Center

The National Security Agency (NSA) has an Achilles heel, according to some anti-surveillance activists. The key vulnerability, according to members of the OffNow coalition of advocacy groups: The electronic spy agency's reliance on local utilities.
The activists would like to turn off the water to the NSA's $1.5 billion Utah Data Center in Bluffdale, Utah, and at other facilities around the country.
Dusting off the concept of "nullification," which historically referred to state attempts to block federal law, the coalition plans to push state laws to prohibit local authorities from cooperating with the NSA.
Draft state-level legislation called the Fourth Amendment Protection Act would – in theory – forbid local governments from providing services to federal agencies that collect electronic data from Americans without a personalized warrant.
No Utah lawmaker has [come] forward to introduce the suggested legislation yet, but at least one legislator has committed to doing so, according to Mike Maharrey of the Tenth Amendment Center. He declined to identify the lawmaker before the bill is introduced.
"We are still very early in the campaign, and this is in fact a multi-step, multi-year long-term strategy," says Maharrey, whose group is part of the OffNow coalition along with the Bill of Rights Defense Committee and a handful of other groups.
The campaign is looking beyond Utah, Maharrey adds.
He says a Washington state lawmaker has also committed to introducing the legislation and says state politicians in five other states have expressed interest in doing so without committing to it.
The city of Bluffdale successfully competed to supply water to the new NSA data center with an eye toward future economic development and offered discounted rates, The Salt Lake Tribune reported November 30. The city is reportedly charging the NSA a rate of $2.05 for every 1,000 gallons of water, significantly less than the typical rate for high-volume consumers of $3.35 per 1,000 gallons.
KSL-TV reported in July the center will use up to 1.7 million gallons of water a day when it's fully functional, in part to cool mega-computers that collect and store data from around the world. The data-hub is encountering some problems, the Wall Street Journal reported October 7, with meltdowns obliterating thousands of dollars of equipment at the million-square-foot facility.
At the federal level, the USA Freedom Act sponsored by Rep. Jim Sensenbrenner (R-Wisconsin) and Senator Patrick Leahy (D-Vermont) would significantly curtail the most controversial NSA practices made public in June by whistle-blower Edward Snowden. Despite appearing poised to pass the House of Representatives, the bill has little chance of becoming law because of opposition from President Barack Obama, who supports the NSA's phone and Internet surveillance programs. [no further content]
Source: usnews.com LINK
Commentary: Americans Trading Liberty for False Security (Senator Rand Paul)

In the opening pages of Ray Bradbury's famous novel 'Fahrenheit 451', protagonist Guy Montag asks: Wasn't there a time when firemen used to put out fires? They laugh at him, rebuke him and say: Everybody knows firemen start fires.
Montag knew this. Montag's father and his grandfather had been firemen. It had been his duty for many years to start fires. He knew it was his duty to burn books, but this day would be different.
Montag arrived on the scene to do his job but found a woman who wouldn't leave. He complained that she had all of her books but still wouldn't leave. Undeterred, Montag proceeds with the other firemen to douse her books - and her - with kerosene. The woman shouts out and goads them. She is indignant that they would touch her books at all, and she still wouldn't leave. She says to them: "Play the man, Master Ridley; today we will light such a candle, by God's grace, in England, that it won't be forgotten."
They keep dousing her with kerosene and she says it again: "Play the man, Master Ridley. Today we will light such a candle."
In the book, the reference is lost on the firemen who simply continue to do their job.
The reference is to 16th century figure Hugh Latimer, who literally became a human candle. He was burned at the stake in 1555 for heresy - opposing the state religion. He wanted to promote the idea that the Bible should be translated into English, which the state forbade.
In America today, we're not yet burning people at the stake, fortunately. Nor are we burning books. But your government is interested in what books you read. They're interested in what you say in your phone calls. They're interested in what you write in your emails.
As we all now know from the National Security Agency (NSA) revelations last summer, such government surveillance of citizens has been going on for a while now.
In the Summer of 2012, I asked for a report on this subject and was given a classified briefing. I wanted to know to what extent your privacy was being invaded. To what extent government was reading your emails, listening to your phone conversations without a judge's warrant.
At the time, I couldn't tell you the answer because it was classified. What I could say though, is that if the government says it is a few hundred incidents, it's actually closer to a gazillion incidents.
A gazillion is a fictitious number. But it's a very large number, and one that is closer to the actual number of the communications that are being looked at by the federal government on a daily, hourly, or even minute-to-minute basis.
We have been too lax in giving up our privacy. We are trading our liberty for some sort of sense of ostensible security. Look at how we travel now, the personal privacy and dignity we've lost, something the TSA might have reminded some Americans over the Thanksgiving holiday.
Harvard Law School professor Noah Feldman has asked, "The next time airport security tells you to put your hands over your head and hold that vulnerable position for seven seconds, ask yourself: Is this the posture of a free man?"
When we give up our dignity and basic freedoms that we've always enjoyed as Americans, we give the terrorists a victory they most certainly don't deserve. We lose something too important to who we are as a people.
Our liberties are slipping away from us. When Hugh Latimer said, let this be an episode that will not soon be forgotten - he became a human candle against tyranny and intolerance.
Americans still have a torch that's burning. The liberty torch is burning, figuratively or otherwise, in New York Harbor. We cannot continue to trade our freedoms for a false security.
We can never let that flame of liberty go out. [no further content]
Source: breitbart.com LINK

Note: see also NSA Is Tracking Mobile Phone Location On So Many People It Can't Handle The Data Storage LINK
Commentary: THE DEVIL'S SEMINARIES (Lee Duigon)

When I was a little boy, I didn't know the difference between a cemetery and a seminary. But now I do.
The cemetery is where they bury dead people. The seminary is where they bury truth.

Take, for instance, a guy named Yamada, president of the McCormick Theological Seminary. As reported in the November/December 2013 issue of "The Layman," this teacher of teachers, this preacher to preachers, says that Genesis 2:18-25 - in which God forms Eve from Adam's rib - "is not about a man and a woman."
Oh, no, says the seminary honcho: it's only about God not wanting the man to be alone. The Lord could just as easily, implies this babbling schnook, have created for Adam a nice male "partner" to share the Garden of Eden with. I ask the reader's pardon for this absurd blasphemy: I'm only reporting on Mr. Yamada's prating at the recent "Marriage Matters" conference sponsored by the Presbyterian Church USA. The blasphemy is his, not mine.
He doesn't say why God decided to create a woman rather than another man - only that it didn't really matter. Perhaps God flipped a coin. Nor does Yamada explain how, with only a pair of poofs for starters, God might have planned to populate the earth with human beings. All he says is that any old help-mate would do.
Gee, I wish this was a satire. But it's not.

According to the article, this dork's doctrinal studies, at the seminary, "included Hebrew Bible with an emphasis on hermeneutics" - in this case, "hermeneutics" means the art of twisting the text to make it mean anything you want it to mean - "feminist theory and culturally-contextual Biblical interpretation," this last referring to the art of doing violence to God's word to make it conform to today's bizarre cultural trends.
Surely there must be a few seminaries where God's word is faithfully taught; but they are growing fewer all the time.

Like the demon-possessed Gadarene swine plunging en masse over the cliff and into the Sea of Galilee (Matthew 8:32), America's flatline Protestant churches are stampeding into heresy. It's not just the [Presbyterian Church]. In the same issue, we read of a Baptist bishop in Detroit, one Allyson Abrams, who has quit her church because she has "married" another woman.
This is rich. She, too, forces the Bible to bear false witness against itself, by claiming that the Roman centurion in Luke 7, who pleads with Jesus to heal his dying servant, had a sexual relationship with the man.
Vile, isn't it? But, "People have the right to interpret Scripture whatever way they please," Abrams is quoted as saying . . . .
[But] her congregation was sorely miffed, so she stepped down. Not to worry: there are plenty of churches now that'll welcome her with open arms.

Those churches are not just throwing in the towel. They're going over to the other side. Synagogues of Satan, we may call them.
There is a homosexual named Michael Vines who has launched a "Reformation Project" to convince "evangelicals" that sodomy is okay, after all. Why, all those Bible passages condemning the practice, he says, are just "cultural": they don't apply to our enlightened culture. And there's a Methodist bishop in Pennsylvania who defies his church authorities by continuing to perform same-sex pseudo-marriages, and dares the UMC to stop him. Being Methodists, they don't cast him out as a renegade. They just wring their hands and wonder what to do about it.
Seminary graduates, one and all. The prosecution rests, your honor.

All this is nothing more or less than rebellion against God, His word, and His unchanging moral laws. Once they've succeeded in overthrowing sexual morality, then what? What will they do to occupy their time? Campaign for idol-worship? Some of them are already burning incense, singing, and praying to some spurious "Queen of Heaven," just as they did in Jeremiah's day.

The Bible tells us that the very first thing done by the institutional Church, under Aaron as high priest, was to make a golden calf for the people to worship - while Moses was still up on the mountain, receiving the Ten Commandments. That didn't turn out so well, did it?

It will be up to God's people to stand fast and utterly refuse to follow these demon-addled leaders off the cliff.

Source: newswithviews.com MORE
Note: The weekly archives contain all of this week's and last week's daily news editions. See the links at the lower right side of this page. Last week's archive will be available through the weekend.
________________________________

ADDITIONAL NEWS & ANALYSIS
________________________________
Expert: Healthcare.gov Security Risks Even Worse After 'Fix' LINK
Obamacare website more vulnerable to security breaches

[Rep. Mike Rogers]: White House Won't Even Give Classified Briefings on HealthCare.Gov Security Problems LINK
House Intelligence committee chairman Mike Rogers (R-Michigan): "They could not even provide someone - CMS and HHS, the two folks responsible for the HealthCare.gov website - in a classified setting to come up and talk about the breaches that they know have happened ... That's just unconscionable ... "You're encouraging people to go to a site that our own government knows doesn't meet safety standards when it comes to security of private information"

Some Reid staffers exempt from Obamacare exchanges LINK
___________
Guardian editor defends publication of Snowden files LINK

Defying Security State, Guardian Editor Defends Importance of Free Press LINK
"We are patriots and one of the things we are patriotic about is the nature of democracy, the nature of a free press and the fact that one can in this country discuss and report these things"

Obama plans new limits on NSA surveillance LINK
"I'll be proposing some self-restraint on the NSA ... And ... to initiate some reforms that can give people more confidence"
___________
U.N. starts drone surveillance in DR Congo LINK
The UN mission in Democratic Republic of Congo has started to deploy unarmed surveillance drones to monitor rebel activity near the forested borders with Rwanda and Uganda
___________
[Rep. Darrell Issa]: FBI impeding inquiry into IRS targeting of conservative groups LINK
___________
South Africa Loses Its 'Greatest Son': Nelson Mandela, 1918-2013 LINK

Palestinian peace envoy urges Kerry to 'save talks' with Israel LINK

Putin Meets Saudi Intel Chief To Discuss Syria and Iran LINK
Meeting in Moscow focuses on Syria crisis and Geneva 2 talks, 'positive dynamics' of Iran deal, signals closer relations between 2 nations

Rep. Duncan Hunter: U.S. Should Use Tactical Nukes on Iran if Strikes Become Necessary (Video) LINK

Russia Wants to Use Iran Nuclear Deal to Shut Down Missile Defense Shield LINK
Foreign Minister Sergei Lavrov: "If the agreement that has been reached is fully realized, if the Iranian nuclear problem is fully resolved, and if the Iranian nuclear program is placed under the complete and tight control of the International Atomic Energy Agency, the reasons that are now given for the creation of the European segment of the missile defense system will become invalid"
[analysis]: Defeated By The Taliban, Washington Decides To Take On Russia And China LINK
The diminishment of Russia as a powerful state is critical to Washington's agenda for world hegemony ... If Russia can be rendered impotent, Washington's only concern is China

U.S. seeks to better understand Syria Islamists LINK
The Wall Street Journal reported on Tuesday that the United States and other countries have held direct discussions with certain Islamist groups fighting against Syrian President Bashar al-Assad in Syria's civil conflict

Pentagon halts ground shipments out of Afghanistan via Pakistan LINK

Al-Qaeda claims deadly attack on Yemen defence complex LINK

House extends ban on plastic guns without tightening rules against 3D-printed weapons LINK

Allen West warns Obama's 'backdoor gun control is moving forward' LINK

[analysis]: Over 700,000 people on U.S. watch list: Once you get on, there's no way off LINK

TSA Now Searching Valet-Parked Vehicles, Utilizing A Crack Security Team Composed Of ... Valets LINK

Airport to add signs after car search complaints (North Carolina) LINK

Atlantic City Airport ahead of the curve on controversial new TSA guard rule (Followup) LINK
Airports across the country have sued to block a new Transportation Security Administration directive that requires them, starting January 1, to begin guarding exit security doors, as passengers leave flights and head for baggage claims

Number Of U.S. Banks Hits Record Low LINK
In 1985, there were more than 18,000 banks in the United States ... Today, there are only 6,891 left

41% of Net New Jobs in November Were in Government LINK

Pelosi: Extending Unemployment 'One of Best Ways to Grow the Economy' [?!] LINK

Obama: Spending on Schools and Infrastructure 'Makes Us All Richer' [?!] LINK

Fast-food protests return amid push for wage hikes LINK

[analysis]: 15 Signs That We Are Near The Peak Of An Absolutely Massive Stock Market Bubble LINK

Federal judge lets Detroit move forward with largest bankruptcy in U.S. history LINK

Iran names European, U.S. firms it wants back to its oilfields LINK

[analysis]: Genetic Fallacy: How Monsanto Silences Scientific Dissent LINK
The Journal of Food and Chemical Toxicology took the unprecedented decision to retract the Seralini study last week ... Unprecedented because it goes against the journal's own express principles and guidelines for such retractions

Unusual number of Arctic snowy owls seen in U.S. LINK
"Snowy owl populations are synchronized with their food source, lemmings ... If the lemming population crashes, the owls have to go south in search of food"

[scientists]: Baffling 400,000-Year-Old Clue to Human Origins LINK
The scientific team used new methods to extract the ancient DNA from the fossil

Private company plans U.S.' first controlled moon landing in 40 years LINK

Parents Defeat School's Attempt To Implement Infrared Palm Scanners (Washington) LINK

Jewish activists want to pray on Jerusalem's Temple Mount, raising alarm in Muslim world LINK
A small but growing movement by Jewish activists demanding the right to pray at the site of their destroyed temple, in the heart of this disputed capital's Old City, is creating a potentially explosive clash with the Muslim world, which considers the spot holy and bans Jews from public worship there

Scientists inch closer to building a drug-delivering nano-robot LINK
Researchers say their proof-of-concept is a major step toward designing a nano-cage that carries medicine around the body and targets specific diseased cells
HEALTH HIGHLIGHTS: Join the Sound Body Yahoo group (part of the Christian Media ministry) to receive regular health eblasts LINK
________________________________


My brethren, be not many masters, knowing that we shall receive the greater condemnation.
James 3:13 (KJV)
________________________________
From the Editor: This newspage is currently updated on Monday, Wednesday and Friday.
Please put our address in your address book: CMediaNews@yahoo.com

Worldwatch was edited today by Editor Robert Ellis, with help from Claire Mason.
________________________________
BROADCAST NOTES
________________________________
(Video) 7 hours of live video streaming are available each evening at GEOtelevision.net. The video streaming starts at 4 PM Pacific, and currently features The Apocalypse Chronicles, Sound Body, Secret Sixes and Streamwars.
Christian Media plans to gradually expand the GEO TV stream schedule until we are able to resume 24/7 programming.
(Audio) The Christian Media Network broadcasts 24/7 on multiple audio streams, and features prophecy and Christian doctrinal material. To listen, use the links at the top of the page, or go to ChristianMediaNetwork.com for the program schedule.

Our 2nd radio network is GEO, heard at GEOmedianetwork.com on a 24/7 basis. GEO runs Patriot, Alternative Health, and a variety of preaching programs.

Our 3rd radio network is called The V Channel. It features the Paranormal, the Exotic, and the Unusual. Topics are wide open on V, with plenty of coverage of UFO's, the Nephilim, and the Supernatural. V is heard on the net at Vchannel.us on a 24/7 basis.
________________________________
RADIO STREAM LINKS
________________________________
---
Click here to make the Daily your homepage
---
Broadcast Notes:
---
The Apocalypse Chronicles
Internet Television
---
CM Weekly News Broadcast

with Robert Ellis

Broadcasts:
Monday 1 PM (PST)
Tuesday 2 PM on GEO
Wed 11 AM on V Channel
---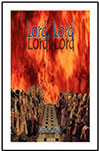 Lord Lord - Book
Those Famous words, familiar to Christians reading the New Testament, are spoken at the time of judgement, when the Bible says MANY will be turned away. Most believers are also aware of the ominous response in which Christ tells this "many" to depart from Him, as He never knew them.
Details Here!

---


The Remnant of Israel Revisited - Book
This brand new title from James Lloyd picks up hwere his previous books, The Remnant Of Israel, and The Remnant In Romans left off.
Details Here!

---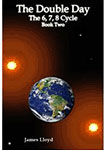 The Double Day - Book
This is a stunning work, which adds an important new perspective to the remarkable prophetic formula known as the 6,7,8 Cycle. The pattern, shows man and his efforts represented by the number 6 (man was created on the 6th day), encountering Christ (represented by the divine 7), combining to produce the 8 - the number of new beginnings.
Details Here!

---

The Two Witnesses - Book
After years of prophetic work, this is his first look at the provocative subject. In this amazing material, James refutes the commonly offered identifications for the Two Witnesses, instead approaching the subject from the Remnant perspective.
Details Here!

---

American Babylon - Book
Written in 2011, American Babylon represents a return to the begining for author James Lloyd. His first published work, Beyond Babylon, was written 20 years ago, and 60 titles later, American Babylon reflects the prophetic depth that decades of research and study can generate.
Details Here!

---


Aliyah - DVD
A new television presentation from James Lloyd, the Aliyah (a word which means to ascend) to Jerusalem was installed in the heart of the law and the prophets.
Details Here!

---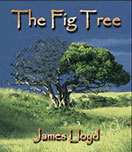 The Fig Tree - DVD
A new DVD addressing the metephor used by Jesus Christ indentifying Israel as the Fig Tree. Drawn from the Apocalypse Chronicles TV Show featuring James Lloyd, this 2 hour video presents the multiple analogies in which Israel is seen in the similitude of a Fig Tree.
Details Here!

---


Prophecies Of The Pre-Messiah - DVD
This is an unprecedented television production from Christian Media, in which James Lloyd produced 8 hours of video, in a verse by verse analysis of the book of Nehemiah.
Details Here!

---
---
---
What Is
THE BLAST?
---
The Reckoning

His Reward Is With Him
Online Essay refuting the Sacred Name System
Preparations For The Coming Plague?
88 Dead Microbiologists
Sound Body
The Latest Findings On Mad Cow Disease
Link Here!
PEAK OIL - Are You Ready For $5 A Gallon?
Abortionist Dr. George Tiller gunned down by former Prophecy Club organizer Scott Roeder
---
Censorship 2009

AOL Isn't The Only One Blocking Net Access To CMN - Are You Financially Supporting Internet Censorship By Using These Companies?

April 2006 Update!

AOL Caught Again blocking Net Addresses Of Opponents - Are You Still With Antichrist On Line?
Real Life Tragedy:
Puppies Killed As AOL Blocks Rescue
Corporate Power Run Amok:

- The Menace Of AOL's Monopolistic Practices
- Earthlink Rips Off Christian Ministry
---
Help row the CMN boat
Click on the oar
to donate with Paypal
---
Online CM Fellowship
For Remnant Believers

To join
send an email to james@christianmedianetwork.com

Volunteer Programs - If you'd like to serve the cause of Christ, we have Internet volunteer programs in place - just email James Lloyd at the above address

---
LAST WEEK'S NEWS ARCHIVE
---
THIS WEEK'S NEWS ARCHIVE
---