CHRISTIAN MEDIA
WORLDWATCH
---
MAY 20, 2013
Muddled Israeli-U.S. policies on Assad set stage for Golan offensive against Israel

Four days after a "senior Israeli official" warned Assad through The New York Times of Wednesday, May 15 that he risks forfeiting power if he retaliates for Israeli attacks on weapons supplies to terrorists, "Israeli officials" were telling the London Times of Saturday, May 18 something quite different: "An intact, but weakened, Assad regime would be preferable," they said. "Better the devil we know than the demons we can only imagine if … extremists from across the Arab world gain a foothold there." . . . .
Without going into whether the two sets of "Israeli officials" were one and the same, their utterances are clearly making Israel's policy-makers and defense leaders look muddled and uncertain – or, worse, unable to think clearly – about how to cope with the menace building up on the Syrian Golan. This could take the form of a Syrian war of attrition and/or a Hizballah offensive against Upper and Western Galilee.
At all events, the Syrian civil conflict appears poised ready to spill over to one or more of its neighbors, starting with Israel as a result of six factors:
(1) President Barack Obama's inability to make up his mind on whether the US should intervene militarily in Syria – even in a limited way, such as the imposition of no-fly zones or finding a way to supply non-Islamist Syrian rebel groups with sorely needed weapons.
(2) The US president's refusal to recognize that chemical weapons have already been used in Syria . . . "The US has seen evidence of chemical weapons being used in Syria," he said, adding however, "it is important to get more specific details about alleged chemical attacks."
This comment was interpreted as the US president's acceptance of the use of chemical weapons in the Syrian war so long as it was on a limited scale. Obama, like Prime Minister Binyamin Netanyahu, has therefore waved away another red line for military intervention in the Syria conflict, by closing his eyes to the evidence . . . .
(3) Following again in American footsteps, Israel failed to prevent Russia sending advanced S-300 anti-air and Yakhont anti-ship missiles to the Assad regime – both improved versions which were outfitted with sophisticated radar to improve their range and precision . . . .
(4) Strategic errors, which may turn out to be irreversible, because they emanated from faulty assessments shared by Israel and the Obama administration of the strengths on the Syrian battlefield. To this day, the US, Israel and Turkey cling to the belief that Assad's days are numbered and refuse to recognize the steady advances made by the Syrian army in its counter-offensive for dislodging the rebels from land they captured in more than two years of combat.
(5) This misreading of the Syrian ruler's survivability is part and parcel of the omission by Obama, Netanyahu and Erdogan to appreciate and counter two major strategic changes overtaking the region:
(a) They stood aside as Moscow, Tehran and Hizballah deepened their military commitments to Assad's fight for survival – starting with the arrival of Russian military personnel in Syria to man the sophisticated missiles supplied by Moscow until Syrian crews were instructed in their use.
They didn't raise a finger to interfere with the almost daily Russian and Iranian air lifts to Syrian air bases of complete brigades of elite Hizballah fighters and thousands of Iranian Bassij militiamen who now control key war sectors.
Washington Jerusalem and even Jordan sat on their hands when 3,000 Iraqi members of the Asai'b al-Haq (League of the Righteous) and Kataib Hizballah poured across the border into Syria to support Assad's war on the Syrian rebellion.
(b) Because they kept their distance from all these strategic game-changers in and around Syria, the US and Israel lost their chance to break up the Tehran-Damascus-Hizballah alliance . . . What Washington achieved by its hands-off stance on Syria was the very opposite: Instead of weakening the triple alliance, Obama has allowed it to be bolstered by Russian and Iraqi increments.
It is no wonder, therefore, that Moscow, Tehran, Damascus and Hizballah are behaving like winners and gearing up for the next stage of the Syrian war, which, if Tehran and Hizballah have their way, will evolve into a war of attrition against Israel waged from the Syrian Golan . . . .
(6) A war of attrition against Israel from the Golan would not be a new experience either for Damascus or Moscow. In 1974, from March to May, Syrian forces, refusing to accept the defeat of their 1973 offensive against Israel, launched a harsh war of attrition from the same enclave, on the advice of their Soviet patron. [At that time,] Damascus was forced to accept a ceasefire on Golan which was observed from that day on until the present.
This time, the big difference is that Moscow can leave the heavy-lifting for a limited war on Israel to Tehran and Hizballah.
Hizballah's Hassan Nasrallah in one of his fiery speeches expressed eagerness to make the Golan his new front for war on Israel. And Friday, May 17, it was reported in Tehran that Iran's supreme leader Ayatollah Ali Khamenei had entrusted al Qods Brigades commander General Qassem Soleimani with the task of sending troops to the Golan to embark on hostilities against Israel.
Once they begin, it will be hard to stop the violence from spreading to Israel's borders with Lebanon, from Syria into Turkey and from Jordan into Syria and Iraq.
Source: debka.com MORE
Syrian-Hizballah's capture of Qusayr opens direct weapons route to Lebanon

Shortly after Prime Minister Binyamin Netanyahu pledged Sunday, May 19, to maintain Israeli operations in Syria against the passage of advanced Iranian weapons to the Lebanese Hizballah, Syrian troops and their Hizballah comrades stormed al-Qasayr, the northwestern town which commands the high road from Syrian Homs to Lebanon's Hermel Mountains.
This was a major victory: Iranian arms for Hizballah can now go through from Syria to [their] destination unobstructed.
In more than two years of battling the Assad regime, this was one of the rebels' most devastating losses after three weeks of bitter fighting and the last of a whole row of recent setbacks.
Bashar Assad in contrast has gained huge advantages from his al Qusayr victory, as DEBKAfile's military sources report:
(1) It cuts off the Syrian rebels' main supply and communications route via Lebanon through which their Arab backers Saudi Arabia, Qatar, the UAE send them fighters, arms and funds.
(2) Rebel positions in the nearby town of Homs become increasingly vulnerable, as the Syrian army regains control of the main highway links between Damascus, Homs and Aleppo.
(3) After the rebels were pushed out of al-Qasayr, Turkey remains their only accessible source of supplies . . . .
(4) For Israel, the fall of al Qusayr means that while rebel supply routes are shut down, supply routes open up for the free movement of Iranian weapons from Syria straight to Hizballah strongholds in Lebanon. This would be Hizballah's reward for its military aid to Assad's army.
If Prime Minister Netanyahu was serious about his promise Sunday to cut off Hizballah's weapon routes from Syria, he has three primary options to choose from – none of them easy, to say the least.
(a) Military intervention in al Qusayr before the Syrian army and Hizballah clinch their takeover of this strategic byway town. This would catapult Israel into full-blown war with Syria and Hizballah and is therefore a non-starter.
(b) Bombardment of the convoys carrying arms from Syria to Lebanon. This won't do much good. Having learned its lesson from the three Israeli air strikes against arms convoys and depots this year, Syria has now transferred the hardware disassembled into component parts and passed them out among smuggling rings ato move them under cover of dark into Lebanon.
(c) Attacks on the destination of those weapons – Hizballah depots in the Hermel – after their delivery. This would almost certainly trigger Hizballah war action against Israel.
Source: debka.com MORE

Note: see also Fierce Fighting Reveals Deeper Hezbollah Involvement In Syrian Civil War - After months of half-denials and doublespeak, Hezbollah appears now to be openly intervening in Syria's civil war, fighting alongside regime forces amid new signals of defiance from President Bashar Assad LINK
Fears grow of clash between Israel and Syria

JERUSALEM -- Fears about a possible escalation of violence between Israel and Syria grew Sunday amid renewed Israeli threats to destroy Syrian weapons caches and Syria's warnings of retaliation.
After decades of relative calm along the two nations' borders, some Israeli officials say tensions with Syria have reached one of the highest points since the 1973 Yom Kippur war.
During a Cabinet meeting Sunday, Israeli Prime Minister Benjamin Netanyahu said Israel would continue to act to prevent Syria's advanced weapons from falling into the hands of the Lebanese militant group Hezbollah or other organizations deemed to be terrorists.
"The Middle East is in one of its most sensitive periods in decades with the escalating upheaval in Syria,'' Netanyahu said. "We are monitoring the changes there closely and are prepared for any scenario."
Israel has been accused of launching three air strikes this year against Syrian weapons stockpiles and convoys, though officially the Israeli government has not acknowledged its responsibility.
But Israeli officials have said repeatedly they will not hesitate to attack if they fear weapons, including chemical stockpiles, are at risk of falling into the wrong hands.
In response, Syrian President Bashar Assad, whose regime did not retaliate for the previous three attacks, has signaled that he will not tolerate a fourth strike.
His government has reportedly trained advanced surface-to-surface missiles on the Israeli city of Tel Aviv, with instructions to fire in the event of another Israeli attack, according to information from reconnaissance satellite imagery reported Sunday by the Times of London.
Israeli military officials have insisted that they do not wish to interfere in the Syrian civil war or topple Assad's regime, and that they would limit military actions toward halting the arms pipeline from Iran to Hezbollah.
At the same time, Israelis have warned Assad that if he strikes back against Israel, he risks losing control of Syria because Israel would respond with less restraint.
So far, the Israeli calculation that Assad is too weak and distracted to respond has been proven correct. But some Israeli defense analysts warn that Israel might be pushing its luck if it attacks again.
"We might think Israel enjoys full freedom of action in Syria because the regime knows what's good for it,'' said Shlomo Brom, analyst at the Institute for National Security Studies in Tel Aviv. "But this is an illusion because it ignores the fact that when you push someone into a corner, they are ultimately forced to react. I am not sure Assad is so far from this mind-set. This could cause an escalation, and the question is whether such an escalation serves Israel's interests." . . . .
Russia, which has maintained strong ties to the Assad regime, also made a strong statement of support last week, vowing to proceed with the sale of advanced S-300 air-defense missiles to Syria despite a personal appeal from Netanyahu. Israel fears such weapons will hinder its ability to launch air strikes over Syria and Lebanon.
Many in Israel see the arms sale as a message to Israel and the West that Russia will not tolerate outside intervention in Syria.
"The Russians have shown determined support for Assad," Major General Amos Gilad, head of policy and political affairs strategy for the Israel Defense Forces, told Israel Radio on Friday. He said Syria "has become a battleground in which the defense of Assad and his regime has become a central pillar of Russian policy. That hasn't changed and it has been the case throughout the entire duration of the period. That is a very tenaciously held position."
For Israel, Russian support for Assad raises the stakes in its evolving military strategy.
Initially Israelis believed Assad could not be toppled and that despite his support for Hezbollah and the Palestinian militant group Hamas, his survival was preferable because he had proved to be something of a paper tiger when it came to militarily confronting Israel. Even after Israel reportedly bombed a Syrian nuclear facility in 2007, Assad did not respond.
Over the past year, Israelis came to believe that Assad could not survive, though they have been reluctant to openly support the rebels. They fear such support might backfire because of the strong anti-Israel sentiments in Syria.
Now Israeli officials appear split on which outcome in Syria will be worse for them: a victorious Assad regime that continues to support Hezbollah with help from Iran, or a takeover by al Qaeda-affiliated rebels who might be less reluctant to strike Israel.
"Israel really has no clear preference between Assad's regime and that of the gangs who would succeed him and tear the country to pieces," said Mordechai Kedar, a Middle East expert at Bar-Ilan University. "Each has its own dangerous characteristics." [emphasis added]
Source: latimes.com MORE

Note: see also Netanyahu: Not True That Israel Prefers Assad To Rebels - "The statements attributed to an Israeli intelligence officer do not represent the Israeli government's position," Netanyahu said LINK
Associated Press CEO Calls Seizure of Phone Records Unconstitutional

WASHINGTON (AP) -- The president and chief executive officer of the Associated Press (AP) on Sunday called the government's secret seizure of two months of reporters' phone records "unconstitutional" and said the news cooperative had not ruled out legal action against the Justice Department.
Gary Pruitt, in his first television interviews since it was revealed the Justice Department subpoenaed phone records of AP reporters and editors, said the move already has had a chilling effect on journalism. Pruitt said the seizure has made sources less willing to talk to AP journalists and, in the long term, could limit Americans' information from all news outlets.
Pruitt told CBS' "Face the Nation" that the government has no business monitoring the AP's newsgathering activities.
"And if they restrict that apparatus ... the people of the United States will only know what the government wants them to know and that's not what the framers of the Constitution had in mind when they wrote the First Amendment," he said.
In a separate interview with the AP, Pruitt said the news cooperative had not decided its next move but had not ruled out legal action against the government. He said the Justice Department's investigation is out of control and President Barack Obama should rein it in.
"It's too early to know if we'll take legal action but I can tell you we are positively displeased and we do feel that our constitutional rights have been violated," Pruitt said.
"They've been secretive, they've been overbroad and abusive - so much so that taken together, they are unconstitutional because they violate our First Amendment rights," he added . . . .
Although the Justice Department has not explained why it sought phone records from the AP, Pruitt pointed to a May 7, 2012, story that disclosed details of a successful CIA operation in Yemen to stop an airliner bomb plot around the one-year anniversary of the May 2, 2011, killing of Osama bin Laden.
The AP delayed publication of that story at the request of government officials who said it would jeopardize national security.
"We respected that, we acted responsibly, we held the story," Pruitt said.
Pruitt said that only after officials from two government entities said the threat had passed did the AP publish the story. He said the administration still asked that the story be held until an official announcement the next day, a request the AP rejected.
The news service viewed the story as important because White House and Department of Homeland Security officials were saying publicly there was no credible evidence of a terrorist threat to the U.S. around the one-year anniversary of bin Laden's death.
"So that was misleading to the American public. We felt the American public needed to know this story," Pruitt said.
The AP has seen an effect on its newsgathering since the disclosure of the Justice Department's subpoena, he said.
"Officials that would normally talk to us and people we talk to in the normal course of newsgathering are already saying to us that they're a little reluctant to talk to us," Pruitt said. "They fear that they will be monitored by the government."
The Justice Department secretly obtained two months of personal and work telephone records for several reporters and editors, as well as general AP office numbers in New York, Washington and Hartford, Connecticut, and for the main number for the AP in the House of Representatives press gallery.
"It was sweeping and broad and beyond what they needed to do," Pruitt said.
He objected to the "Justice Department acting on its own being the judge, jury and executioner in secret," saying the AP would not back down.
"We're not going to be intimidated by the abusive tactics of the Justice Department," he said.
Source: cnsnews.com MORE
________________________________

NEWS BRIEFS
________________________________
Netanyahu: Israel acts to deny Hezbollah Syrian arms

JERUSALEM -- Israel is "acting" to prevent Syrian weapons reaching Lebanon's Hezbollah and will continue to do so, Prime Minister Benjamin Netanyahu said on Sunday. His remarks came two weeks after Israel carried out air strikes near Damascus, which a senior Israeli source said were aimed at preventing the transfer of sophisticated Iranian arms to Hezbollah, the Lebanese ally of Syrian President Bashar al-Assad. Netanyahu said the Middle East was going through its most sensitive period for decades, with the conflict in Syria at the centre of the turmoil. "We are closely following developments and changes there, and we are prepared for any scenario," he said at the start of the weekly cabinet meeting. "The government of Israel is acting in a responsible, determined and prudent manner to ensure the supreme interest of the State of Israel which is the security of its citizens according to the policy we set: to prevent as far as possible leakage of advanced weapons to Hezbollah and terrorist elements," he said. "We will ensure the security interests of the citizens of Israel in the future." Israel has repeatedly warned that it would not permit the transfer of advanced weapons or chemical agents to Hezbollah or to any other militant groups. MORE

Report: Syria prepares missiles to strike Tel Aviv

The Sunday Times reports that Syria is deploying advanced Tishreen surface-to-surface missiles to strike Tel Aviv in case Israel launches another attack. The paper cites "information obtained by reconnaissance satellites tracking Syrian forces," without any other source. Syria's Deputy Foreign Minister Faisal Makdad said in a broadcast Thursday, May 16, that if Israel again attacked Syria, it would face an immediate and painful response. Asked if he realized that his words meant war between Israel and Syria, Makdan replied: "So what? So there'll be war." Since January, Israel has conducted three air strikes in Syria targeting shipments of Iranian weapons heading for transfer to Hizballah. [no further content] LINK

Note: see also [Israeli] Army: Syria Gunfire Hits Israel-Occupied Golan - According to a military spokeswoman, the shots were from small arms, and "most likely were stray bullets, we don't know if it was intentional" LINK

Kerry Returning to Middle East to Discuss Syria Peace Plan

WASHINGTON (AP) -- Secretary of State John Kerry is heading back to the Middle East this week to press his case for peace talks between Syrian rebels and President Bashar Assad's regime amid increasing signs the new U.S. strategy to halt the war is being undermined by Russia. Kerry departs Monday for discussions with the sultan of Oman. He then goes to Jordan to gather with 10 of America's closest European and Arab partners to discuss how to advance a political transition and end more than two years of bloodshed in Syria, before traveling on to Israel. For the Syria negotiations to succeed, the Obama administration is banking on Russia's help. MORE

In rare interview, Bashar al-Assad says he will not step down

The Syrian ruler said in an interview Saturday from his palace in Damascus with the Argentine newspaper Clarin, that he welcomed dialogue. But the continuing lack of unity among the myriad rebel groups meant that the opposition would be unable to implement any ceasefire accords reached at an international conference, such as surrendering arms. He denied his army had used chemical weapons against the rebels and accused the West of telling lies. "Israel," he alleged "is directly supporting the terrorist groups in two ways, firstly it gives them logistical support and it also tells them what sites to attack and how to attack them. For example, the rebels attacked a radar station that is part of our anti-aircraft defenses, which can detect any plane coming from overseas, especially from Israel." Assad went on to remark that he wasn't aware the Syrian people had granted Secretary of State Kerry a mandate to choose its ruler. He admitted the presence of "people from Hizballah and Iran" in the country, but claimed they had been "coming and going in Syria long before the crisis." The Syrian ruler fully expected foreign intervention, but thought it would be limited in nature. [no further content] LINK

Note: see these related stories:

Syrian President Welcomes US-Russian Peace Initiative ... But Won't Step Down - "We have received the Russian-US approach well and we hope that there will be an international conference to help Syrians overcome the crisis," Clarin quoted Assad as saying ... He added, however, that "we do not believe that many Western countries really want a solution in Syria. And we don't think that the forces that support the terrorists want a solution to the crisis ... "We must be clear," he said ... "There is confusion in the world over a political solution and terrorism ... They think that a political conference will stop terrorism on the ground ... This is unrealistic" LINK

France Opposes Syria Conference If Iran Attends - "What's at stake is regional stability and we can't see how a country that represents a threat to this stability could attend this conference" LINK

Arab League to hold emergency Syria meeting

CAIRO -- An Arab League committee on Syria will hold an emergency meeting on Thursday ahead of an international peace conference on ending the country's civil war, the bloc's deputy leader said on Sunday. The foreign ministers of Algeria, Egypt, Iraq, Oman, Qatar and Sudan would discuss a US-Russian push for a conference aimed at finding a political solution to the Syria conflict, Ahmed Ben-Hilli told reporters. Saudi Arabia and the United Arab Emirates would also join the meeting "to follow up on developments in Syria in light of the US-Russian understanding," he said. The conference is meant to include both rebels and members of the regime -- a difficulty considering some opposition members' refusal to recognise President Bashar al-Assad as a negotiating partner. Moscow is also calling for the inclusion on this occasion of its trading partner Iran and US ally Saudi Arabia as a counterweight. [no further content] LINK

Al-Qaeda's Syrian wing takes over the oilfields once belonging to Assad

Up to 380,000 barrels of crude oil were previously produced by wells around the city of Raqqa and in the desert region to its east that are now in rebel hands - in particular Jabhat al-Nusra, the al-Qaeda off-shoot which is the strongest faction in this part of the country. Now the violently anti-Western jihadist group, which has been steadily extending its control in the region, is selling the crude oil to local entrepreneurs, who use home-made refineries to produce low-grade petrol and other fuels for Syrians facing acute shortages. The ability of Jabhat al-Nusra to profit from the oil locally, despite international sanctions which have hindered its sale abroad, will be particularly worrying to the European Union, which has voted to ease the embargo but at the same time wants to marginalise the extremist group within the opposition. In the battle for the future of the rebel cause, the oil-fields may begin to play an increasingly strategic role. All are in the three provinces closest to Iraq - Hasakeh, Deir al-Zour, and Raqqa, while the Iraqi border regions are the homeland of the Islamic State of Iraq, as al-Qaeda's branch in the country calls itself. It was fighters from Islamic State of Iraq, both Iraqi and Syrian, who are thought to have founded Jabhat al-Nusra as the protests against the rule of President Assad turned into civil war. MORE
[Note: Also see Syria's Nusra Front Eclipsed By Iraq's Al-Qaeda in today's More Newssection.]
Iran dispatches warship to shadow Gulf exercises

Iran has dispatched one of its newest warships to shadow the world's biggest mine-hunting exercise that has been taking place over the last few days in the Gulf. The frigate Jamaran cruised to within a mile of the western vessels, placing her "almost on top of" the fleet conducting exercises to secure shipping, naval sources said. Commanders stressed they did not view the frigate as a threat and said day to day relations with the Iranian navy were cordial, but its presence underlined the sensitivity of the exercise in one of the world's most strategically important waterways. The Jamaran, armed with missiles and torpedoes, was built in Iran and launched in 2010, though it is based on a far older design. Captain Jon Rodgers, commander of the USS Ponce which is one of 35 ships taking part in the exercise, said the Iranian and American navies regularly photographed each other as the two navies - widely seen as potential foes - run up against one another in the congested waters which many believe could be a future flashpoint. He said: "As long as we are only taking pictures, then we are good." The fortnight-long exercise in the Gulf has seen 41 nations take part in drills aimed at protecting shipping from mines, attack by small ships and guarding oil platforms. Most of the vessels belong to Nato members but Australia and some Arab states have also contributed ships. MORE

Internet in 'coma' as Iran election looms

TEHRAN -- Iran is tightening control of the Internet ahead of next month's presidential election, mindful of violent street protests that social networkers inspired last time around over claims of fraud, users and experts say. The authorities deny such claims, but have not explained exactly why service has become slower. Businesses, banks and even state organisations are not spared by the widespread disruption in the Internet, local media say. "The Internet is in a coma," said the Ghanoon daily in a report in early this month. "It only happens in Iran: the election comes, the Internet goes," it said, quoting a tweet in Farsi. Facebook, Twitter, YouTube and numerous other sites, including thousands of Western ones, have been censored in Iran since massive street demonstrations that followed the re-election of President Mahmoud Ahmadinejad in 2009. MORE

North Korea Test-Fires 3 Missiles

Kim Jong Un's regime launched two guided missiles in the morning and a third in the afternoon, all headed northeast into waters off the country's east coast, South Korean Defense Ministry spokesman Kim Min Seok said by phone yesterday in Seoul. The reason for the action was not clear, he said. South Korea's President Park Geun Hye hasn't convened a national security council meeting because the projectiles didn't appear to be medium-range Musudan missiles, Kim Haing, Park's spokeswoman, said by phone yesterday. While the South sees no signs of an attack, the military has bolstered its surveillance and maintains a state of high readiness, she said. "North Korea routinely test-fires these short-range guided missiles that have a range of up to 120 kilometers at least once a year to improve target accuracy," Kim Yeon Su, a professor at the Korea National Defense University in Seoul, said by phone yesterday. "The launches are not an exceptional event, unless they were accompanied by the firing of longer-range missiles." MORE

Note: see also News Update: North Korea Fires Sixth Missile In Three Days - North Korea fired two short-range missiles on Monday, making six launches in three days, and it condemned South Korea for criticizing what it said were its legitimate military drills LINK

Senator Portman: IRS will need special counsel

Senator Rob Portman (R-Ohio) on Sunday said he believed a special counsel to investigate the IRS targeting scandal would ultimately be "necessary." Speaking on ABC's "This Week," Portman welcomed an inspector general's report and the launch of congressional hearings, but said there were still many unanswered questions. "I also think that special counsel is going to end up being necessary here, because it has to be independent of the White House," said Portman of the ongoing investigation. "What we do know is that politics was put ahead of the public interest. And it was done in two of the most sensitive areas of our government. One, of course, the tax collection agency, which has this enormous power over all of us. And second, our national security," said Portman referring to the Justice Department's seizure of journalists' phone records in a leak probe. "There's a lot of issues here we need to get bottom of. We need to find out what really happened and ensure that we can begin to regain some trust in our government. That's my concern," he added. MORE

Non-deportation rate drops ... to 99.2 percent

The Homeland Security Department has granted legal status to 99.2 percent of all illegal immigrants who have applied under President Obama's new non-deportation policy for young adults, according to the latest numbers released Friday. That's a slight drop from the 99.5 percent approval rate reported last month. The policy, known as Deferred Action for Childhood Arrivals, grants legal status to most illegal immigrants under the age of 31 who came to the U.S. before age 16 - usually brought by their parents. They are allowed to remain in the U.S. without fear of deportation, and are given work permits. Most states have agreed to issue them driver's licenses as well. DACA is seen as a test-run should Congress pass a broad legalization for the 11 million illegal immigrants estimated to be in the U.S. That's one reason why the high approval rate is striking. Critics of the Obama policy say a rate that high means the administration isn't doing much screening of those who are applying. But supporters say the high rate makes sense given the motivated pool of youngsters, known as "Dreamers" because of the Dream Act legislation that would give them full citizenship rights. MORE

CDC: 1 In 5 U.S. Children May Have Mental Disorder

ATLANTA (CBS) -- Nearly 1 in 5 children in the U.S. suffers from a mental disorder, and this number has been rising for more than a decade. According to a study conducted by the Centers for Disease Control and Prevention, up to 20 percent of American children are suffering from mental disorders such as attention-deficit hyperactivity disorder (ADHD), anxiety, depression and autism . . . The CDC data was collected between 1994 and 2011, and it shows that the number of children being diagnosed with mental disorders has been steadily growing. The study did not conclude exactly why the numbers are increasing. More research is needed to determine the specific causes of mental disorders, said Dr. Perou, and that greater awareness could lead to an uptick in diagnoses. A host of environmental factors, including chemical exposure and poverty, also can affect a child's mental health, she said. The study also found that girls were more prone to depression and alcohol abuse than boys, and that 6.8 percent of U.S. children are affected by attention-deficit hyperactivity disorder. MORE

Cancer Drug Linked to Flesh-Eating Disease

Health Canada has issued warnings to the general public and to healthcare professionals that the cancer treatment drug Avastin has been linked to necrotizing fasciitis, an infection commonly known as flesh-eating disease. The manufacturer of Avastin, Hoffman-La Roche, has identified 52 serious cases of the infection in patients who were taking Avastin between November 1997 and September 2012 . . . Company spokesperson Nancy Zorzi said that the risk of a person developing the disease while on Avastin "is rare" noting that it occurs in less than 0.1 per cent of cases. As of February 2013, there were about 1.3 million people worldwide being treated with Avastin. According to Dr. Malcolm Moore, who is head of the Medical Oncology division at Princess Margaret Cancer Centre, between 5,000 and 10,000 patients annually in Canada are treated with the drug. The FDA in the U.S. issued a similar warning in March regarding the risks of developing flesh-eating disease in patients taking Avastin. Dr. Moore said the infection is "an extremely rare complication" and the warning that has been issued would not change any decision to use the drug in cancer patients in the future. [emphasis added] MORE

Egypt Muslim-Christian clashes leave 1 dead

CAIRO -- Egyptian security officials say clashes between Muslims and Christians in the Mediterranean port city of Alexandria left one man dead of a heart attack. Officials say the clashes in the city's el-Dekheila suburb erupted when a Coptic man allegedly sexually harassed a Muslim woman. Residents of the area fired birdshot and threw Molotov cocktails at one another during the Friday night fighting. Police say Christian resident Sherif Sedky died of a heart attack during the clashes. Police forces were beefed up around the local church Saturday in case of further violence. MORE
________________________________

MORE NEWS & COMMENTARY
________________________________
Note: Views expressed in the commentaries on this website are those of individual authors and not necessarily those of Christian Media Daily or our host - Christian Media Network. Quotes are obviously the opinion of the source. A quote is just a quote and these are offered without comment. Use of a news story or commentary is not an endorsement of the source website.
Syria's Nusra Front eclipsed by Iraq's al-Qaeda

BEIRUT -- The most feared and effective rebel group battling President Bashar Assad, the Islamist Nusra Front, is being eclipsed by a more radical jihadi force whose aims go far beyond overthrowing the Syrian leader.
Al-Qaeda's Iraq-based wing, which nurtured Nusra in the early stages of the rebellion against Assad, has moved in and sidelined the organization, Nusra sources and other rebels say.
Al-Qaeda in Iraq includes thousands of foreign fighters whose ultimate goal is not toppling Assad but the anti-Western jihad of al-Qaeda leader Ayman al-Zawahri – a shift which could extend Syria's conflict well beyond any political accord between Assad and his foes. The fighting has already cost at least 80,000 lives . . . .
The breakup of an important part of Syria's opposition, already splintered into hundreds of armed groups, worsens the dilemma faced by the West as it debates whether intervention to support the rebels will result in arms being placed in the hands of hostile Islamist militants. And if the West were to intervene, it may now be under pressure to attack al-Qaeda opposition forces rather than Assad.
"Nusra is now two Nusras. One that is pursuing al-Qaeda's agenda of a greater Islamic nation, and another that is Syrian with a national agenda to help us fight Assad," said a senior rebel commander in Syria who has close ties to the Nusra Front.
"It is disintegrating from within."
Others said that Nusra's Syrian contingent has already effectively collapsed, with its leader Abu Mohammad al-Golani keeping a low profile and his fighters drifting off to join other rebel groups . . . .
Many Syrians turned a blind eye to the growing presence of foreign and Arab jihadi fighters in its ranks because Nusra fighters cooperated with other rebel brigades, worked to curb looting and provided help for displaced Syrians.
By contrast the head of the Islamic State of Iraq, Abu Bakr al-Baghdadi, who has moved into northern Syria to take tighter control over al-Qaeda operations in the country, has few admirers among Syrian fighters.
They see him as a brutal figure with little time for the intricacies of Syria's struggle, focused less on toppling Assad and more on imposing a radical Islamist rule including religious courts and public executions. Many accuse him privately of hijacking their revolution.
"We reject his presence here on the ground. He should take his fighters and go back to Iraq," said a Nusra source who is close to Nusra leader Abu Mohammad al-Golani. "We are not happy with the way he operates or with his methods."
Baghdadi's announcement in early April that his Islamic State of Iraq was formally merging with Nusra to form the Islamic State of Iraq and the Levant clearly took the Syrian Nusra rebels by surprise.
Golani said he had not been consulted and, while swearing allegiance to al-Qaeda's Zawahri, insisted his fighters would continue to operate under their own Nusra Front banner.
"Golani pledged religious allegiance to Zawahri, but not political or military [allegiance]," said the Nusra source close to Golani. "It was an attempt by Golani to keep his distance from Baghdadi."
But the move did not help. Soon after, in a direct challenge to Golani, Baghdadi traveled from Iraq to a town in Syria's Aleppo province, where he was joined by Arab and foreign jihadis who had formerly fought for Golani's Nusra.
Rebels say the rift continued to widen and the foreign and Arab wing is now operating formally under the banner of the Islamic State of Iraq and the Levant, while many Syrian Nusra fighters have dispersed to join other Islamist brigades . . . .
. . . Syrian Nusra fighters who spoke to Reuters said they feared Baghdadi's supporters would alienate Syrians in the same way their hard-line agenda turned Iraqis against them ...
Source: Reuters / dailystar.com.lb MORE
Commentary: Cell Phone Towers, HAARP, Weather Modification and Mind Control (Jim Stone)

Excerpt:
The fact that your brain operates on frequencies leaves it open to manipulation via electronic means. Since different moods are reflected by different frequencies, it is possible to electronically force people to be relaxed when they should be angry, laugh when they should be appalled, and give loyalty when they should rebel. There are a number of ways that this can be accomplished, and this report will touch on a few of them.
Source: therebel.org MORE

Note: see these related items:

Danger: Mind Controllers At Work! (5-15-05) - This is the last significant report Joe Vialls ever did ... When I saw this, I knew he would not be around to complete the other parts LINK

Commentary: Looming Health Crisis: Wireless Technology And The Toxification of America - In April 2012, the American Academy of Environmental Medicine (AAEM), a national organization of medical and osteopathic physicians, issued a formal position paper on the health effects of RF and EMF exposure based on a literature review of the most recent research ... "Genetic damage, reproductive defects, cancer, neurological degeneration and nervous system dysfunction, immune system dysfunction, cognitive effects, protein and peptide damage, kidney damage, and developmental effects have all been reported in the peer-reviewed scientific literature," AAEM concluded LINK
Commentary: U.S. Suspends Constitution in Permanent World War on Terror (Eric Blair)

Two disturbing developments have occurred in the last couple of days that have gone relatively unnoticed compared to the recent IRS, AP, and Benghazi scandals.
First, the senate is debating an expansion of the already broad powers of the 2001 Authorization to Use Military Force (AUMF) so the U.S. can essentially engage any area in the world in the war on terror, including America. Which brings us to the second development: the Pentagon has recently granted itself police powers on American soil.
Assistant Secretary of Defense Michael Sheehan told Congress yesterday that the AUMF authorized the US military to operate on a worldwide battlefield from Boston to Pakistan. Sheehan emphasized that the Administration is authorized to put boots on the ground wherever the enemy chooses to base themselves, essentially ignoring the declaration of war clause in the US Constitution . . . .

Glenn Greenwald wrote an excellent piece describing how this hearing reveals the not-so-secret plan to make the war on terror a permanent fixture in Western society.
Greenwald writes: "It is hard to resist the conclusion that this war has no purpose other than its own eternal perpetuation. This war is not a means to any end but rather is the end in itself. Not only is it the end itself, but it is also its own fuel: it is precisely this endless war - justified in the name of stopping the threat of terrorism - that is the single greatest cause of that threat."
A self-perpetuating permanent war against a shadowy undefinable enemy appears to be the future of American foreign policy. How convenient for the war machine and tyrants who claim surveillance is safety.

But perhaps most disturbing of all of this is the military's authority to police American streets as if it was in civil war. For all those still in denial that America is a militarized police state, this should be the ultimate cure to your delusion.
Jeff Morey of AlterNet writes: "By making a few subtle changes to a regulation in the U.S. Code titled 'Defense Support of Civilian Law Enforcement Agencies' the military has quietly granted itself the ability to police the streets without obtaining prior local or state consent, upending a precedent that has been in place for more than two centuries.
"The most objectionable aspect of the regulatory change is the inclusion of vague language that permits military intervention in the event of 'civil disturbances.' According to the rule: 'Federal military commanders have the authority, in extraordinary emergency circumstances where prior authorization by the President is impossible and duly constituted local authorities are unable to control the situation, to engage temporarily in activities that are necessary to quell large-scale, unexpected civil disturbances.' "

A law from 1878 called the Posse Comitatus Act was put in place to prevent the Department of Defense from interfering with local law enforcement. But now, the DoD claims they've had this authority for over 100 years.
"The authorization has been around over 100 years; it's not a new authority. It's been there but it hasn't been exercised. This is a carryover of domestic policy," said an unnamed defense official who also emphasized that all soldiers take an oath to defend the Constitution against all enemies "foreign and domestic" indicating that citizens are a threat to the Constitution.
Yet, the Constitution is a document that polices the government, not the people. In other words, the only people who can be "enemies" of the Constitution are those who took an oath to defend it. Therefore, only government officials can be an enemy the Constitution.

This follows a recent West Point study that sought to define the American people as "domestic enemies" in order to justify soldiers breaking their oath to corral pesky citizens.
The West Point Terrorism Center wrote that "conspiracy theorists" who worry that local law enforcement will be steadily replaced by federally-controlled law enforcement could potentially be a domestic enemy: "Some groups are driven by a strong conviction that the American political system and its proxies were hijacked by external forces interested in promoting a "New World Order," (NWO) in which the United States will be embedded in the UN or another version of global government. The NWO will be advanced, they believe, via steady transition of powers from local to federal law-enforcement agencies, i.e., the transformation of local police and law-enforcement agencies into a federally controlled "National Police" agency that will in turn merge with a 'Multi-National Peace Keeping Force.' The latter deployment on US soil will be justified via a domestic campaign implemented by interested parties that will emphasize American society's deficiencies and US government incompetency."

So, as the US military claims to have the authority to be a "National Police" force, researchers who claim there is an agenda to do just that are now labeled as domestic terrorists?
Does this make any sense? Will oath takers see through these ridiculous interpretations and engage the real domestic enemy to the Constitution? Or will they just follow orders when the time comes to crack down on Americans? [emphasis added]
Source: activistpost.com MORE
Note: The weekly archives contain all of this week's and last week's daily news editions. See the links at the lower right side of this page. Last week's archive will be available through the weekend.
________________________________

ADDITIONAL NEWS & ANALYSIS
________________________________
Israel warns against Russian arms supply to Syria (Followup) LINK
Justice Minister Tzipi Livni told Army Radio: "(Weapons) could reach others in Syria or Lebanon and be used against Israel"

Activists: Syria rebels seize Alawite villages in Hama LINK
Rebels in Syria have seized control of four deserted Alawite villages in the central province of Hama

Russian Pacific Fleet Warships Enter Mediterranean For First Time In Decades ... To Park In Cyprus LINK
In a historic event, the Russian Pacific fleet, for the first time in decades, crossed the Suez Canal and entered the Mediterranean, [destination] Cyprus' port of Limassol

Syrian opposition meets in Madrid over conflict LINK
Branches of the divided Syrian opposition held talks in Madrid on Monday seeking to harmonize their approach to the country's bloody civil war, their Spanish government hosts said ... The talks included Ahmed Moaz al-Khatib, who resigned last week as leader of the Syrian National Coalition, plus other members of the coalition and "various movements" of the opposition to Syria's President Bashar al-Assad

Hundreds march in Cairo for Mursi ouster LINK
Hundreds of people marched on Cairo's Tahrir Square Friday calling for Egypt's Islamist President Mohammad Mursi to resign and demanding early elections

Protesting Egyptian police block Israel border crossing LINK
Egyptian police enraged by the kidnapping of seven of their colleagues by Islamist gunmen in the Sinai Peninsula blocked a commercial border crossing with Israel on Sunday

News Update: Egypt army sends reinforcements to Sinai after kidnapping LINK
Egypt's army sent reinforcements into the Sinai Peninsula on Monday after President Mohamed Mursi said there would be no talks with militant Islamists who have abducted seven members of the security forces

After crushing Mali Islamists, France pushes deal with Tuaregs LINK
France is backing secretive talks being held in neighboring Burkina Faso, designed to allow the July elections to take place, while urging Bamako to address Tuaregs' long-standing demands for autonomy for their desert homeland ... Many Malians question why France would not boldly confront the MNLA as it had done the coalition of al Qaeda-linked rebels
___________
Benghazi: What Did the CIA Know, and When Did it Know it? ... The CIA's Cover Up May be the Real Mystery LINK
The assault had targeted a CIA annex in addition to a temporary State Department mission ... As the Washington Post's Glenn Kessler wrote: "From the State Department perspective, this was an attack on a CIA operation, perhaps by the very people the CIA was battling, and the ambassador [Chris Stevens] tragically was in the wrong place at the wrong time ... But, for obvious reasons, the administration could not publicly admit that Benghazi was mostly a secret CIA effort"
___________
Congressman Gets Standing Ovation for Telling IRS It Strikes Fear Into Americans LINK
Rep. Mike Kelly (R-Pennsylvania): "You get a letter from you folks, or a phone call, it's with terror that you look at it, and now this kind of reconfirms that - you know what - they can do almost anything they want, to anybody they want, anytime they want ... This is very chilling for the American people ... When the IRS comes in, you're not allowed to be shoddy, you're not allowed to be run horribly, you're not allowed to make mistakes, you're not allowed to do one thing that doesn't come in compliance ... If you do, you're held responsible right then ... I just think the American people have seen what's going on right now in their government, this is absolutely an overreach and this is an outrage for all America"

Watchdog: Senior Obama administration officials were told of IRS probe last year LINK
Russell George, Treasury's inspector general (IG) for tax administration, testified that he told the department's general counsel and Deputy Treasury Secretary Neal Wolin about the probe around June of 2012

Inspector General On IRS Scandal: 'Clear Evidence' of Wrongdoing LINK
"Was the IRS using inappropriate criteria in its review of organizations applying for tax-exempt status?" George said ... "Yes ... Was the IRS delaying their applications? ... Yes ... And finally, did the IRS ask inappropriate and unnecessary questions of applicant? ... Yes"
http://www.cnsnews.com/news/article/ig-irs-scandal-clear-evidence-wrongdoing

IRS Commissioner [Steve Miller] on Scandal: 'We Provided Horrible Customer Service' LINK

New Update: Obama's Point Man: 'The Law Is Irrelevant' LINK
"What does the president believe? ... Does the president believe that would be illegal?" ABC's 'This Week' host George Stephanopoulos asked ... "I can't speak to the law here ... The law is irrelevant," replied Dan Pfeiffer (who was introduced as "the strategist at the center of White House damage control") ... "The activity was outrageous and inexcusable, and it was stopped ... It needs to be - it needs to be fixed so we ensure it never happens again" ... "You don't really mean the law is irrelevant, do you?" Stephanopoulos asked Pfeiffer ... "What I mean is that, whether it's legal or illegal is not important to the fact that the conduct doesn't matter ... The Department of Justice has said they're looking into the legality of this ... The president is not going to wait for that. We have to make sure it doesn't happen again, regardless of how that turns out"

IRS sued for seizing 60 million medical records LINK
___________
[analysis]: A rare peek into a Justice Department leak probe LINK
When the Justice Department began investigating possible leaks of classified information about North Korea in 2009, investigators did more than obtain telephone records of a working journalist suspected of receiving the secret material ... They used security badge access records to track the reporter's comings and goings from the State Department ... They traced the timing of his calls with a State Department security adviser suspected of sharing the classified report ... They obtained a search warrant for the reporter's personal e-mails ... Privacy protections limit searching or seizing a reporter's work, but not when there is evidence that the journalist broke the law against unauthorized leaks ... A federal judge signed off on the search warrant - agreeing that there was probable cause that Rosen was a co-conspirator
___________
Press Conference: 54 Colorado Sheriffs File Suit Against Anti-Gun Bills (Video) LINK
___________
House Judiciary Committee drone hearing: one step closer to legislation restricting drone use LINK
___________
Iran's ambassador to Russia: Tehran ready to allow experts to Parchin in exchange for deal with IAEA LINK
Tehran is ready to explain every "suspicious" point of the country's nuclear program as well as allow experts to Parchin nuclear facility if the IAEA agrees to sign a protocol detailing all its questions, the Iranian ambassador to Russia says ... The protocol should contain all IAEA's concerns about Parchin and all other objects which the agency suspects of being nuke-oriented, Seyed Mahmoud-Reza Sajjadi has told the Russian media ... "And if they don't find anything, let's close Iran's nuclear file and remove it from the UN Security Council"

Iran presidential nominees seeking U.S. ties risk ban LINK

Russia Developing 'Terrorist-Killer Robots' LINK

Suspected U.S. drone in Yemen kills 4 militants LINK

Frenemy Alert: [analysis]: Why was a Sunday Times report on U.S. government ties to al-Qaeda chief spiked? LINK
Sibel Edmonds claimed that Ayman al-Zawahiri, current head of al Qaeda and Osama bin Laden's deputy at the time, had innumerable, regular meetings at the U.S. embassy in Baku, Azerbaijan, with U.S. military and intelligence officials between 1997 and 2001, as part of an operation known as 'Gladio B' ... Al-Zawahiri, she charged, as well as various members of the bin Laden family and other mujahideen, were transported on NATO planes to various parts of Central Asia and the Balkans to participate in Pentagon-backed destabilisation operations ... According to two Sunday Times journalists, this and related revelations had been confirmed by senior Pentagon and MI6 officials as part of a four-part investigative series that [was] supposed to run in 2008 ... The Sunday Times journalists described how the story was inexplicably dropped under the pressure of undisclosed "interest groups", which, they suggest, were associated with the U.S. State Department

Former detainee '90% of Guantanamo prisoners are innocent people sold to U.S. Government' (Interview) LINK

'Monsanto Protection Act' might be repealed in Senate LINK
The so-called Monsanto Protection Act signed into law earlier this year caused such an outrage that people around the world are planning to protest the biotech company later this month ... Now a United States senator, Jeff Merkley (D-Oregon), is expected to try and repeal that law

[analysis]: HOW SOME STATES DID NOT LEGALLY RATIFY THE sixteenth AMENDMENT LINK
The 16th amendment was not legally ratified and that Secretary of State Philander Knox was not merely in error, but committed fraud when he declared it ratified in February 1913 ... What follows is a summary of some of the major findings for many of the states, showing that their ratifications were not legal and should not have been counted ...

Vermont could be first U.S. state to mandate GMO food labeling LINK

USGS: 6.8-magnitude quake strikes off Chile LINK

5.9 Earthquake Strikes Japan Off Fukushima Coast LINK

Alaska volcano shoots ash 15,000 feet into the air LINK
One of Alaska's most restless volcanoes - the Pavlof Volcano, located 625 miles southwest of Anchorage - shot an ash cloud 15,000 feet into the air Friday in an ongoing eruption

[Scientists]: Dark, massive asteroid to fly by Earth on May 31 LINK
It's 1.7 miles long ... Its surface is covered in a sticky black substance similar to the gunk at the bottom of a barbecue [?!] ... At its closest approach the asteroid will still be 3.6 million miles from our planet, but it will be close enough for powerful radar antennas to see features as small as 12 feet across
HEALTH HIGHLIGHTS: Join the Sound Body Yahoo group (part of the Christian Media ministry) to receive regular health eblasts LINK
________________________________

"The very word 'war', therefore, has become misleading. It would probably be accurate to say that by becoming continuous war has ceased to exist ...
War is Peace."
George Orwell, '1984'
________________________________
From the Editor: This newspage is currently updated on Monday, Wednesday and Friday.
Please put our address in your address book: CMediaNews@yahoo.com

Worldwatch was edited today by Editor Robert Ellis, with help from Claire Mason.
________________________________
BROADCAST NOTES
________________________________
(Video) Weekly video shows are available as a download on each relevant website: The weekly prophecy TV show, The Apocalypse Chronicles, now has both hours posted for streamed viewing at CMRI.tv – with the shows updated usually on Thursdays. Sound Body.tv has Susan Lenox's TV hour, and the political/patriot material is covered in the half hour Streamwars TV show posted at Streamwars.com.
(Audio) The Christian Media Network broadcasts 24/7 on multiple audio streams, and features prophecy and Christian doctrinal material. To listen, use the links at the top of the page, or go to ChristianMediaNetwork.com for the program schedule.

Our 2nd radio network is GEO, heard at GEOmedianetwork.com on a 24/7 basis. GEO runs Patriot, Alternative Health, and a variety of preaching programs.

Our 3rd radio network is called The V Channel. It features the Paranormal, the Exotic, and the Unusual. Topics are wide open on V, with plenty of coverage of UFO's, the Nephilim, and the Supernatural. V is heard on the net at Vchannel.us on a 24/7 basis.
________________________________
RADIO STREAM LINKS
________________________________
---
Click here to make the Daily your homepage
---
Broadcast Notes:
---
The Apocalypse Chronicles
Internet Television
---
Christian Media Network
CMRI.tv
---
Satellite Changed
Shortwave Realigned
Click here for details
---
CM Weekly News Broadcast

with Robert Ellis

Broadcasts:
Monday 1 PM (PST)
Tuesday 2 PM on GEO
Wed 11 AM on V Channel
---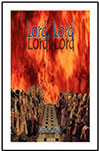 Lord Lord - Book
Those Famous words, familiar to Christians reading the New Testament, are spoken at the time of judgement, when the Bible says MANY will be turned away. Most believers are also aware of the ominous response in which Christ tells this "many" to depart from Him, as He never knew them.
Details Here!

---


The Remnant of Israel Revisited - Book
This brand new title from James Lloyd picks up hwere his previous books, The Remnant Of Israel, and The Remnant In Romans left off.
Details Here!

---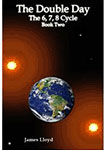 The Double Day - Book
This is a stunning work, which adds an important new perspective to the remarkable prophetic formula known as the 6,7,8 Cycle. The pattern, shows man and his efforts represented by the number 6 (man was created on the 6th day), encountering Christ (represented by the divine 7), combining to produce the 8 - the number of new beginnings.
Details Here!

---

The Two Witnesses - Book
After years of prophetic work, this is his first look at the provocative subject. In this amazing material, James refutes the commonly offered identifications for the Two Witnesses, instead approaching the subject from the Remnant perspective.
Details Here!

---

American Babylon - Book
Written in 2011, American Babylon represents a return to the begining for author James Lloyd. His first published work, Beyond Babylon, was written 20 years ago, and 60 titles later, American Babylon reflects the prophetic depth that decades of research and study can generate.
Details Here!

---


Aliyah - DVD
A new television presentation from James Lloyd, the Aliyah (a word which means to ascend) to Jerusalem was installed in the heart of the law and the prophets.
Details Here!

---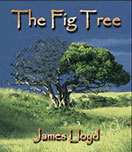 The Fig Tree - DVD
A new DVD addressing the metephor used by Jesus Christ indentifying Israel as the Fig Tree. Drawn from the Apocalypse Chronicles TV Show featuring James Lloyd, this 2 hour video presents the multiple analogies in which Israel is seen in the similitude of a Fig Tree.
Details Here!

---


Prophecies Of The Pre-Messiah - DVD
This is an unprecedented television production from Christian Media, in which James Lloyd produced 8 hours of video, in a verse by verse analysis of the book of Nehemiah.
Details Here!

---
---
---
What Is
THE BLAST?
---
The Reckoning

His Reward Is With Him
Online Essay refuting the Sacred Name System
Preparations For The Coming Plague?
88 Dead Microbiologists
Sound Body
The Latest Findings On Mad Cow Disease
Link Here!
PEAK OIL - Are You Ready For $5 A Gallon?
Abortionist Dr. George Tiller gunned down by former Prophecy Club organizer Scott Roeder
---
Censorship 2009

AOL Isn't The Only One Blocking Net Access To CMN - Are You Financially Supporting Internet Censorship By Using These Companies?

April 2006 Update!

AOL Caught Again blocking Net Addresses Of Opponents - Are You Still With Antichrist On Line?
Real Life Tragedy:
Puppies Killed As AOL Blocks Rescue
Corporate Power Run Amok:

- The Menace Of AOL's Monopolistic Practices
- Earthlink Rips Off Christian Ministry
---
Help row the CMN boat
Click on the oar
to donate with Paypal
---
Online CM Fellowship
For Remnant Believers

To join
send an email to james@christianmedianetwork.com

Volunteer Programs - If you'd like to serve the cause of Christ, we have Internet volunteer programs in place - just email James Lloyd at the above address

---
LAST WEEK'S NEWS ARCHIVE
---
THIS WEEK'S NEWS ARCHIVE
---