CHRISTIAN MEDIA
WORLDWATCH
---
MARCH 4, 2014
First U.S.-Israeli intelligence collaboration in four years against an Iranian military target: Iranian missile ship

In an unusually frank disclosure, White House spokesman Jay Carney said Wednesday night, March 5, that US intelligence services and military had worked with Israel to track the Iranian Panama-flagged ship KLOS C, which was apprehended by Israeli naval commandos on the Red Sea earlier that day carrying missiles for Gaza via Sudan. The ship was boarded by the Israeli elite Shayetet 13 (Flotilla 13) and found to be carrying dozens of 302mm rockets made in Syria with a range of 150 km. Syria. It is now on its way to Eilat.
The White House spokesman said that Washington worked with Israeli through intelligence and military channels, and at the national security adviser level, as soon as it knew the shipment was on the move. He said that President Barack Obama also directed the US military to work out contingencies in case it became necessary to intercept the vessel (thereby sanctioning military action).
"Our Israeli counterparts ultimately chose to take the lead in interdicting the shipment of illicit arms," Jay Carney said.
DEBKAfile reports that this was the first time in four years that the US and Israel have collaborated in an operation against Iran - ever since the Stuxnet virus attack in 2010 on Iran's nuclear facilities.
Until now, the Obama administration steadfastly refused to act against Iran for fear of jeopardizing the international diplomatic track for curbing its nuclear program.
The unusual frankness with which the Obama administration announced its coordination with Israel is both dramatic in itself and a road sign pointing the way to a radical change in its Iran policy. The US and Israel appear to be lining up - in their military policies as well - against the Iranian-Syrian-Hizballah bloc.
This radical turnabout was most probably the high point of the conversation between the US president and Prime Minister Binyamin Netanyahu at the White House Monday, March 3, after which Netanyahu raised comment by showering Obama with praise during his speech to the AIPAC conference in Washington the next day.
DEBKAfile's US and Israeli intelligence sources report that both countries are braced for a swift and stinging response from Tehran to the capture of the missile ship and its condemnation by the White House. As Carney put it: "We will continue to stand up to Iran's support for destabilizing activities in the region in coordination with our partners and allies. These illicit acts are unacceptable to the international community and in gross violation of Iran's Security Council obligations." [no further content]

Source: debka.com LINK
Earlier story
Interception and capture of the Iranian missile boat in Red Sea waters

Israel's elite Shayetet 13 (Flotilla 13) early Wednesday, March 5, boarded an Iranian Panama-registered cargo vessel KLOS C. Concealed in its hold under sacks of cement were dozens of 302mm rockets with a range of 150 kms, manufactured in Syria and destined by Iran for the Gaza Strip after being offloaded in Sudan.
The Israeli commandos seized the vessel in open sea on the maritime border of Sudan and Eritrea, 1500 km south of Israel, and have set it on course for Eilat.
Sudan has been revealed by DEBKAfile's military sources as having been transformed in the last two years into a major Iranian weapons manufacturing and logistic depot, which supplies Syria, Hizballah and Hamas. Port Sudan is also the hub for the smuggling of Iranian arms to various Middle East locations.
The IDF said the Iranian missile cargo was destined for the Palestinian Hamas which rules the Gaza Strip. If this is so, it would mean that Iran had gone back to arming Hamas with missiles and rockets after a two-year pause during which the Palestinian extremists were cold-shouldered by Tehran for their animosity to Syria's Bashar Assad.
By the same token, it is hard to believe [that] Assad would consent to relay Syrian-made missiles to this antagonist. Some Middle East military sources believe the shipment [was] not destined for Palestinian terrorists for use against Israel, but rather for Muslim Brotherhood activists fighting the Egyptian army from their forward base in the Gaza Strip. They don't rule out the possibility of al Qaeda affiliates fighting in Sinai as being the address. Western intelligence has recorded instances of Iran entering into ad hoc operational collaboration with al Qaeda elements when it suits Tehran's book.
The operation was carried out under an air umbrella by hundreds of naval commandos without casualties. It was directly commanded by the IDF Chief of Staff Lieutenant General Benny Gantz from high command headquarters and the Navy Chief Major General Ram Rottberg from a floating command post at sea.
The rockets were flown from Syria to Iran, then loaded on a ship where they were concealed under sacks of cement inside containers. From the Iranian port of Bandar Abbas, the ship headed into the Red Sea bound for Sudan where it was intercepted by Israeli commandos.
The Iranian arms ship's progress was tracked all the way.
In congratulating the forces which seized the shipment, Prime Minister Binyamin Netanyahu commented that this episode showed Iran's true colors - in contrast to its diplomatic posture in nuclear negotiations with the West. Defense Minister Moshe Ya'alon said that Iran is again exposed as the biggest arms exporter in the world to terrorist organizations. [no further content]

Source: debka.com LINK
Obama to Netanyahu: 'tough' decisions needed on peace

WASHINGTON -- Israel needs to take tough decisions if peace talks with the Palestinians are to have a future, US President Barack Obama told Prime Minister Benjamin Netanyahu on Monday.
In a joint address at the White House . . . the two leaders, who have struggled to overcome mutual antipathy, once again found themselves very publicly at odds.
Obama pushed for a decision on the peace process, while Netanyahu insisted Israel had done its part and said Iran is now the most urgent threat.
Israel and the Palestinians have been engaged in seven months of direct peace talks which are due to expire at the end of April.
"The timeframe that we have set up for completing these negotiations is coming near and some tough decisions are going to have to be made," Obama said.
"It's my belief that ultimately it is still possible to create two states. But it's difficult and it requires compromise on all sides."
But the Israeli leader hit back, telling the president that Israel had taken "unprecedented steps" to advance peace over the last 20 years, and that the ball was now firmly in the Palestinians' court.
"Israel has been doing its part, I regret to say the Palestinians haven't," he said, noting that in the past two decades, Israel had both frozen settlement construction, uprooted entire settlements and released hundreds of Palestinian "terrorists."
Netanyahu quickly moved to declare Iran as the number one priority.
"The greatest challenge, undoubtedly, is to prevent Iran from acquiring the capacity to make nuclear weapons," he told Obama, leaning forward in his chair and gesticulating to make the point . . . .
In their meeting, which lasted at least two hours, Obama was to push Netanyahu to agree to a framework for future talks put together by US Secretary of State John Kerry to extend the negotiations beyond April.
Unconfirmed reports suggest Washington may demand a partial settlement freeze to try and ensure the Palestinians remain at the negotiating table.
It would be Obama's most significant entry into peacemaking since 2010 when his first attempt at Middle East mediation collapsed after just three weeks in a bitter dispute over settlements.
The as-yet-unpublished framework, which addresses the most nettlesome issues of the conflict - borders, security and the future status of Jerusalem - was central to Netanyahu's morning meeting with Kerry, a senior Israeli official said.
Analysts say Netanyahu was leaning towards accepting the framework, but so far the Palestinians have rejected any attempt to extend the deadline, denouncing Kerry's ideas as biased in Israel's favour and unworkable.
Source: AFP / channelnewsasia.com MORE
Netanyahu to Obama: Palestinians not doing enough to advance peace

WASHINGTON -- As U.S. President Barack Obama continued to prod Prime Minister Benjamin Netanyahu toward peace with the Palestinians, the Israeli leader told the president yesterday that Israel has already shouldered enough of the burden.
"Israel has been doing its part and, I regret to say, the Palestinians have not," Netanyahu said before a meeting in the Oval Office.
With the U.S.-imposed April 29 deadline for a "framework agreement" looming, Obama said the time frame for talks was coming to an end and that "tough decisions will have to be made."
A two-state solution is still possible, despite the remaining, difficult disputes, said Obama. He commended Netanyahu for approaching the issue with seriousness.
"It is still possible to create two states, a Jewish state of Israel and a state of Palestine, with people living side by side in peace and security," Obama said. "But it's difficult. It requires compromise on all sides."
But for his part, Netanyahu, in public at least, wasn't talking about compromise; he was talking about facing down pressure.
"Twenty years of peace process were marked by many Israeli steps for peace, but we got suicide bombers and rockets in return," Netanyahu said. "The people of Israel expect me to stand strong against pressure and for the security of Israel."
Sounding as though he were practicing sound bites before his speech today at the AIPAC (American Israel Public Affairs Committee) conference, Netanyahu said, "It's about time the Palestinians recognize Israel as a Jewish state – we have only been there for 4,000 years."
Upon landing in Washington on Sunday, Netanyahu told reporters he was committed to negotiations for a final settlement and was waiting to see proof that the Palestinians were as well.
"It takes at least three to dance the Middle East tango," Netanyahu said. "Two are already there – Israel and the U.S. Now we need to see if the Palestinians are also on board. In any case, in order to reach an agreement, we need to stand firm on our crucial interests. I've proven that I'm doing that, against all pressure and all uncertainty, and I'll continue to do that here as well."
In an interview with Bloomberg columnist Jeffrey Goldberg that was published Sunday, Obama sent an unusually blunt message to Netanyahu, telling him that Palestinian Authority President Mahmoud Abbas was the most moderate leader Israel would encounter in the foreseeable future, and that time was running out for a peace deal. Obama urged Netanyahu to "seize the moment" to make peace, giving the impression that Netanyahu was the one who had to be flexible in order to advance the peace talks.
Source: haaretz.com MORE

Note: see also Obama to Israel: Time Is Running Out (Interview) LINK

[Note: Also see Palestinians: No Peace Talks Extension Without Settlement Freeze in today's News Briefs section.]
________________________________

NEWS BRIEFS
________________________________
Palestinians: No peace talks extension without settlement freeze

RAMALLAH -- Palestinian president Mahmoud Abbas will not extend peace talks with Israel beyond April without further prisoner releases and a halt to settlement construction, Israeli and Palestinian sources said Tuesday . . . "We cannot continue negotiations with ongoing settlement construction," Mohammad al-Madani, a member of the Fatah central committee, quoted the Palestinian president as saying during a meeting with a leftwing Israeli politician. Abbas met Zehava Galon, head of the Meretz party, in his Ramallah headquarters on Monday. A statement from Galon's office said that in addition to a settlement freeze, Abbas would also demand a release of "further prisoners beyond the next tranche, including women, youths and administrative detainees." Israel committed in July to releasing 104 Palestinian prisoners in four tranches. It has so far released 78 of those in three batches. Abbas also told Galon that "if the American framework agreement will not sufficiently address the fundamental principles of the core issues, we won't enable extending the negotiations," according to the statement. MORE

Hizballah builds up Israel's northern borders as next war front with first incidents
The Lebanese Hizballah is about to turn Israel's northern borders into active warfronts. Early Wednesday, March 5, an Israeli patrol sighted a group planting a roadside bomb at the Syrian-Israeli border fence near Merom Hagolan, The patrol opened light arms, then tank, fire on the miscreants and reported hitting targets. Only five days ago, Hizballah launched two rockets against an IDF Golan outpost, causing no harm. The explosions resounded across the Golan and Upper Galilee, but it took the IDF spokesman several hours to confirm that an Israeli post was attacked from the Hermon range for the first time since the Syrian war broke out three years ago. The official first tried claiming the rockets were strays from the Syrian war. MORE

U.N. chief: Third round of Geneva talks urgently needed

GENEVA -- U.N. chief Ban Ki-moon stressed Monday the urgency of re-launching the Syrian peace process, urging Damascus in particular to return to Geneva with a more "constructive position." "The only way to end the crisis is through a negotiated solution," the secretary-general told reporters on the sidelines of the U.N. Human Rights Council, adding: "We are determined to bring the parties back to the table here in Geneva." The U.N.-led Geneva II peace talks broke down on February 15 when a second round of talks ended with no new date set for them to reconvene. Ban said he had a long talk Sunday with Lakhdar Brahimi, who has been mediating the talks on behalf of the U.N. and the Arab League. The two had concluded that "it is important that the third round of the Geneva conference should be held again as soon as possible," he said, pointing out that next week would mark three years since the start of the Syrian crisis . . . "Particularly the Syrian ... government delegation has not been constructively engaging in dialogue," Ban said, stressing the responsibility of Damascus' key ally Russia and the United States, which backs the opposition, to push the process forward. "There must be ... a much stronger political will by the world leaders, particularly leaders who are directly concerned and also those leaders who have influence over the parties in conflict, to resolve all these issues through dialogue," he said. MORE

Russia test-fires intercontinental ballistic missile

The Russian defense ministry reports the test-firing of a Topol RS-12M intercontinental ballistic missile Tuesday night as anti-US provocation. DEBKAfile: The ICBMs, which normally carry multiple nuclear warheads, was fired from the Caspian Sea area and reportedly hit a target in Kazakhstan – just hours after President Vladimir Putin accused the interim government in Kiev of carrying out an unconstitutional coup d'etat against the legal the legal president and US Secretary of State John Kerry paraded support for the new leaders of Kiev and accused Russia of seeking pretexts for its aggression. The ICBM test appeared to refute reports of a calming of the tensions between Washington and Moscow. [no further content] LINK

Government Out Of Control Alert: Official Connecticut State Police spokesman says that state police would participate in door to door gun confiscations

The State of Connecticut says that all citizens must register rifles and high capacity magazines, or be charged will a felony. As many as 100,000 people could face heavily armed police smashing down their doors and be charged with a felony. The legislature of Connecticut says that a registration is needed so they can know where the guns are. Yet at the same time, they are sending threatening letters to gun owners. So they already have records of who has purchased certain guns. The fact is, that the Connecticut legislature fully intends to confiscate hundreds of thousands of firearms anyway. The registration process will simply make it easier to confiscate, because you acknowledge that you still own a firearm that the state already suspects that you own. Connecticut State Police Spokesman Lieutenant Vance says that state police would comply with an order from the state to conduct door to door gun confiscations. Experts claim that as many as 350,000 people are in violation of the law, and over 100,000 of those people could face felony charges. That means over 3.6% of the entire adult population of Connecticut has been transformed into a felon by the new registration law. Roughly one in twenty Connecticut homes could have their doors smashed in by heavily armed law enforcement seeking to confiscate firearms. MORE

Note: see these related stories:

Connecticut Officials Create More Than A Quarter Million Felons Overnight LINK

Connecticut Gun Confrontation Brewing Over Registration LINK

Abuse Of Power Alert: [Jonathan Turley]: 'We Are Now At A Constitutional Tipping Point In Our System' (Video)

Partial transcript: (George Washington University law professor Jonathan Turley testifies before the House Judiciary Committee.) "I testified at the earlier hearing about the separation of powers, its history and its function and also my view that the president has in fact exceeded his authority in a way that is creating a destabilizing influence in a tripartite or three-branch system. Now, I want to emphasize, of course, that this problem didn't begin with President Obama. I was critical of his predecessor, President Bush, as well, but the rate at which executive power is being concentrated in our system is accelerating. And, frankly, I am very alarmed by the implications of that aggregation of power. What also alarms me, however, is that the two other branches appear not just simply passive, but inert in the face of this concentration of authority. The fact that I happen to think the president is right on many of these policies does not alter the fact that I believe the means he is doing is wrong, and that this can be a dangerous change in our system. And our system is changing in a very fundamental way. And it's changing without a whimper of regret or opposition." MORE

Note: see also Law Professor Says U.S. At A 'Constitutional Tipping Point' (Audio interview) LINK

States' Rights Alert: Supremes shoot down state's fight for gun rights

Contending it is "fruitless" to expect that the federal government would rein in its own "lust" for tyranny, the instigator of a years-long conflict with Washington over the Interstate Commerce Clause says the battle is over. At least for now. Gary Marbut, president of the Montana Shooting Sports Association, said the lawsuit he and his organization brought to uphold the state's rights on weapons will not be considered at the Supreme Court. The court's unwillingness to take the case leaves standing a decision by the 9th U.S. Circuit Court of Appeals that upheld a lower court's decision to throw out the Montana Firearms Freedom Act. The law states that firearms made and kept in Montana are exempt from federal regulation under the Commerce Clause, which gives the federal government authority to regulate commerce only "among" the states. In a posting to supporters, Marbut wrote that the case is now at the end of the road, but a movement has been spawned. The Montana Firearms Freedom Act, he said, "caught a sympathetic wave as the first legislation of its type in the U.S." "It was cloned and enacted in eight other states, and cloned and introduced in the legislatures of about 23 other states yet." . . . "This epic trip to the U.S. Supreme Court, and the court's rejection of MSSA v. Holder have finally persuaded me that it is fruitless to expect any part of the federal government to control the lust for centralized and tyrannical power that our federal government displays," he said. Marbut said further that, perhaps more importantly, his case "proves that it is improper to rely on the federal government, or any branch thereof, to be the judge of what powers the states have delegated to the federal government in the Constitution." "As the creator of the Constitution and the federal government, only the states may properly or practically do that." [emphasis added] MORE

Georgia Senate Votes to Nullify Common Core

A bill that would nullify Common Core standards passed the Georgia Senate on Tuesday. SB167 titled "The Act to Restore Educational Authority to Georgia Citizens" would enact measures to prevent the outsourcing of educational power from local communities to unaccountable federal bureaucrats.it would also withdraw the state from following Common Core standards . . . While touted as a state initiative, the federal government is deeply involved in both the formulation and implementation of Common Core. Federal Department of Education Secretary Arne Duncan positioned Common Core as a "once in a life time opportunity for the federal government to create incentives for far-reaching improvement in our nation's schools." Constitutionally, the federal government should not be involved in education at all. [emphasis added] MORE

Planned Parenthood President: When Life Begins Not 'Really Relevant' in Abortion Debate

The president of the country's largest abortion provider said she didn't think the matter of when life begins is pertinent to the issue. "It is not something that I feel is really part of this conversation," Cecile Richards of Planned Parenthood told Fusion's Jorge Ramos on Thursday. "I don't know if it's really relevant to the conversation." When pressed, Richards said that in her view life began for her three children when she delivered them. She explained that the purpose of her organization is not to answer a question that "will be debated through the centuries," but to provide options for pregnant women. [no further content] LINK
________________________________

MORE NEWS & COMMENTARY
________________________________
Note: Views expressed in the commentaries on this website are those of individual authors and not necessarily those of Christian Media Daily or our host - Christian Media Network. Quotes are obviously the opinion of the source. A quote is just a quote and these are offered without comment. Use of a news story or commentary is not an endorsement of the source website.
Commentary: Contamination and Bio-Pollution: The Criminality of the GM Biotech Industry (Colin Todhunter)

Excerpt:
Without doubt . . . the most alarming findings associated with contamination pertaining to GM crops come from new research. It shows that we do not have to eat GM food in order to be adversely affected by it. The findings have been released on the GreenMedInfo website, where it is argued that the GM farming system has made exposure to Monsanto's Roundup herbicide (glyphosate) a daily fact of people's existence in the US.
A new study from the US Geological Survey, accepted for publication online ahead of print in the journal Environmental Toxicology and Chemistry, reveals that Roundup and its toxic degradation byproduct AMPA were found in over 75% of the air and rain samples tested from Mississippi in 2007.
This study highlights the extent to which GM farming has altered daily exposure to chemicals – even the rain and air people in the US now breath contains physiologically relevant and potentially health damaging levels of glyphosate 'fall out' from what Sayer Ji of GreenMedInfo calls "the war against any plant not part of the monocultured, genetically engineered system of production."
Regardless of the contamination of non-GM crops by GM crops, Ji argues that findings like these reveal just how illusory the perception of choice and health freedom is when it comes to the GM/non-GM debate and people's right to avoid harm from GM organisms by refusing to buy or consume them. Ji says that the environment is becoming so saturated with the 'fall out' from ever-expanding GM agricultural/agrichemical farming that even if we find a way to avoid eating GM-contaminated food, we will still have to deal with its adverse health effects. [emphasis added]
Source: globalresearch.ca MORE

Commentary: WASHINGTON'S ARROGANCE, HUBRIS, AND EVIL HAVE SET THE STAGE FOR WAR (Dr. Paul Craig Roberts)

In some quarters public awareness is catching up with [those who realize] the grave danger in the crisis that Washington has created in Ukraine . . . .

Washington tried, but failed, to take Ukraine in 2004 with the Washington-financed "Orange Revolution." According to Assistant Secretary of State Victoria Nuland, since this failure Washington has "invested" $5 billion in Ukraine in order to foment agitation for EU membership for Ukraine. EU membership would open Ukraine to looting by Western bankers and corporations, but Washington's main goal is to establish US missile bases on Russia's border with Ukraine and to deprive Russia of its Black Sea naval base and military industries in eastern Ukraine. EU membership for Ukraine means NATO membership.
Washington wants missile bases in Ukraine in order to degrade Russia's nuclear deterrent, thus reducing Russia's ability to resist US hegemony. Only three countries stand in the way of Washington's hegemony over the world, Russia, China, and Iran . . . .

Russia has been slow to react to the many years of Washington's provocations, hoping for some sign of good sense and good will to emerge in the West. Instead, Russia has experienced rising demonization from Washington and European capitals . . . The bulk of the American and European populations are being brainwashed to see the problem that Washington's meddling has caused in Ukraine to be Russia's fault . . . .
The ignorance, absence of integrity, and lack of independence of the US media greatly enhances the prospect for war. The picture being drawn for insouciant Americans is totally false. An informed people would have burst out laughing when US Secretary of State John Kerry denounced Russia for "invading Ukraine" in "violation of international law." Kerry is the foreign minister of a country that has illegally invaded Iraq, Afghanistan, Somalia; organized the overthrow of the government in Libya; tried to overthrow the government in Syria; attacks the civilian populations of Pakistan and Yemen with drones and missiles; constantly threatens Iran with attack; unleashed the US and Israeli trained Georgian army on the Russian population of South Ossetia, and now threatens Russia with sanctions for standing up for Russians and Russian strategic interests. The Russian government noted that Kerry has raised hypocrisy to a new level . . . .
Kerry, as is always the case, is lying through his teeth. Russia hasn't invaded Ukraine. Russia sent a few more troops to join those at its Black Sea base in view of the violent anti-Russian statements and actions emanating from Kiev. As the Ukrainian military in Crimea defected to Russia, the additional Russian troops were hardly necessary.
The stupid Kerry, wallowing in his arrogance, hubris, and evil, issued direct threats to Russia. The Russian foreign minister dismissed Kerry's threats as "unacceptable."
The stage is set for war.

Note the absurdity of the situation: Kiev has been taken over by ultra-nationalist neo-Nazis . . . Note the alignment of the neo-conservative Obama regime with anti-semitic neo-Nazis. The neo-conservative clique that has dominated the US government since the Clinton regime is heavily Jewish, many of whom are dual Israeli/US citizens. The Jewish neo-conservatives, Assistant Secretary of State Victoria Nuland and National Security Adviser Susan Rice, have lost control of their coup to neo-Nazis who preach "death to the Jews."
The Israeli newspaper Haaretz reported on February 24 that Ukrainian Rabbi Moshe Reuven Azman advised "Kiev's Jews to leave the city and even the country." Edward Dolinsky, head of an umbrella organization of Ukrainian Jews, described the situation for Ukrainian Jews as "dire" and requested Israel's help.

This is the situation that Washington created and defends, while accusing Russia of stifling Ukrainian democracy. An elected democracy is what Ukraine had before Washington overthrew it.
At this time there is no legitimate Ukrainian government.

Everyone needs to understand that Washington is lying about Ukraine just as Washington lied about Saddam Hussein and weapons of mass destruction in Iraq; just as Washington lied about Iranian nukes; just as Washington lied about Syrian president Assad using chemical weapons; just as Washington lied about Afghanistan, Libya, NSA spying, torture. What hasn't Washington lied about?
Washington is comprised of three elements: Arrogance, Hubris, and Evil. There is nothing else there.

Source: globalresearch.ca MORE
Note: Daily and weekly archives of the daily news editions are available. See the links at the bottom of this page.
________________________________

ADDITIONAL NEWS & ANALYSIS
________________________________
'Dripping With Hypocrisy' Alert: Kerry tells Russia 'you don't invade a country on completely phony pretexts' LINK
"You just don't invade another country on phony pretext in order to assert your interests ... This is an act of aggression that is completely trumped up in terms of its pretext ... It's really 19th century behaviour in the 21st century"

Putin: Not Russian - but local forces took control of Crimea LINK
DEBKAfile: They are Russian special forces

Moscow will halt military steps in Ukraine ... only after a U.S. guarantee not to post missile shield there LINK

Putin Hints That He May Not Stop at Crimea LINK

Ukraine calls up reserves against Russia ... Putin spurns Obama's call to de-escalate with fallout on Mid East LINK

Ukraine asks Security Council for action 'now' LINK

NATO to hold emergency Ukraine meeting LINK

Russia And China 'In Agreement' Over Ukraine LINK

[analysis]: Ukraine crisis tests Obama's foreign policy focus on diplomacy over military force LINK

[analysis]: U.S. Government Caught Funding The Coup In Ukraine LINK
___________
House to vote for one-year individual mandate delay next week LINK

[Senator Ted Cruz]: 'I Am Absolutely Convinced We Are Going To Repeal Every Single Word Of Obamacare' LINK

[analysis]: New ObamaCare delay to help Democrats in midterm elections LINK
___________
'Optic Nerve': millions of Yahoo webcam images intercepted by GCHQ LINK
1.8 million users targeted by UK agency in six-month period alone ... Optic Nerve program collected Yahoo webcam images in bulk ... Yahoo: 'A whole new level of violation of our users' privacy' ... Material included large quantity of sexually explicit images

Former Counter-Terror Czar: 'The NSA May Enable a Police State' LINK
"Once You Give Up Your Rights, You Can Never Get Them Back ... Once You Turn On That Police State, You Can Never Turn It Off"
___________
[analysis]: On the Brink of Another War? ... Israel To Hold Lebanon's Government 'Responsible' if Hezbollah Retaliates over Air Strikes LINK

Syria opposition National Council to rejoin Coalition LINK

[Syrian] Opposition: Peace talks still an option LINK

Iran advancing its nuclear program despite pact with West LINK

Iran to Start Building second Nuclear Power Plant in Bushehr in April LINK

Egypt's new interim government sworn in ... Sisi remains defense minister LINK

Venezuela's opposition calls new protests LINK

[analysis]: America's History and The Constitutional Hoax LINK
Is it conceivable that this document so revered was conceived in perfidy and that its primary purpose was the installation of a powerful moneyed oligarchy?

[analysis]: The Federal Reserve's Transcripts: The Greatest Propaganda Coup of Our Time? LINK
The American people were fleeced in broad daylight by the same dissembling cutthroats the New York Times is now trying to characterize as well-meaning bunglers who were just trying to save the country from another Great Depression ... I could be wrong, but I think we've reached Peak Propaganda on this one

Magnitude 6.7 quake hits off Okinawa, Japan LINK

Strong [6.2 magnitude] quake strikes off Nicaragua LINK

U.N.: 10 million children in Mideast to get polio vaccine LINK
Millions of children in the Middle East will be vaccinated against polio this month after the crippling disease resurfaced in conflict-hit Syria, the United Nations said Sunday

New Study: Vaccinated Children Have 2 to 5 Times More Diseases and Disorders Than Unvaccinated Children LINK
A German study released in September 2011 of about 8000 unvaccinated children, newborn to 19 years, show vaccinated children have at least 2 to 5 times more diseases and disorders than unvaccinated children

Sleep Problems Plague Device-Dependent Children LINK

[analysis]: Fracking Destroys the Environment and Poisons the Air We Breathe LINK
HEALTH HIGHLIGHTS: Join the Sound Body Yahoo group (part of the Christian Media ministry) to receive regular health eblasts LINK
________________________________

"In the councils of government, we must guard against the acquisition of unwarranted influence, whether sought or unsought, by the military industrial complex. The potential for the disastrous rise of misplaced power exists and will persist. We must never let the weight of this combination endanger our liberties or democratic processes. We should take nothing for granted. Only an alert and knowledgeable citizenry can compel the proper meshing of the huge industrial and military machinery of defense with our peaceful methods and goals, so that security and liberty may prosper together."
Dwight David Eisenhower, 'Military-Industrial Complex Speech' (1961)
________________________________
From the Editor: This newspage is currently updated on Monday, Wednesday and Friday.
Please put our address in your address book: CMediaNews@yahoo.com

Worldwatch was edited today by Editor Robert Ellis, with help from Claire Mason.
________________________________
BROADCAST NOTES
________________________________
(Video) 7 hours of live video streaming are available each evening at GEOtelevision.net. The video streaming starts at 4 PM Pacific, and currently features The Apocalypse Chronicles, Sound Body, Secret Sixes and Streamwars.
Christian Media plans to gradually expand the GEO TV stream schedule until we are able to resume 24/7 programming.
(Audio) The Christian Media Network broadcasts 24/7 on multiple audio streams, and features prophecy and Christian doctrinal material. To listen, use the links at the top of the page, or go to ChristianMediaNetwork.com for the program schedule.

Our 2nd radio network is GEO, heard at GEOmedianetwork.com on a 24/7 basis. GEO runs Patriot, Alternative Health, and a variety of preaching programs.

Our 3rd radio network is called The V Channel. It features the Paranormal, the Exotic, and the Unusual. Topics are wide open on V, with plenty of coverage of UFO's, the Nephilim, and the Supernatural. V is heard on the net at Vchannel.us on a 24/7 basis.
________________________________
RADIO STREAM LINKS
________________________________
---
Click here to make the Daily your homepage
---
Broadcast Notes:
---
The Apocalypse Chronicles
Internet Television
---
CM Weekly News Broadcast

with Robert Ellis

Broadcasts:
Monday 1 PM (PST)
Tuesday 2 PM on GEO
Wed 11 AM on V Channel
---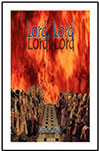 Lord Lord - Book
Those Famous words, familiar to Christians reading the New Testament, are spoken at the time of judgement, when the Bible says MANY will be turned away. Most believers are also aware of the ominous response in which Christ tells this "many" to depart from Him, as He never knew them.
Details Here!

---


The Remnant of Israel Revisited - Book
This brand new title from James Lloyd picks up hwere his previous books, The Remnant Of Israel, and The Remnant In Romans left off.
Details Here!

---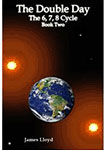 The Double Day - Book
This is a stunning work, which adds an important new perspective to the remarkable prophetic formula known as the 6,7,8 Cycle. The pattern, shows man and his efforts represented by the number 6 (man was created on the 6th day), encountering Christ (represented by the divine 7), combining to produce the 8 - the number of new beginnings.
Details Here!

---

The Two Witnesses - Book
After years of prophetic work, this is his first look at the provocative subject. In this amazing material, James refutes the commonly offered identifications for the Two Witnesses, instead approaching the subject from the Remnant perspective.
Details Here!

---

American Babylon - Book
Written in 2011, American Babylon represents a return to the begining for author James Lloyd. His first published work, Beyond Babylon, was written 20 years ago, and 60 titles later, American Babylon reflects the prophetic depth that decades of research and study can generate.
Details Here!

---


Aliyah - DVD
A new television presentation from James Lloyd, the Aliyah (a word which means to ascend) to Jerusalem was installed in the heart of the law and the prophets.
Details Here!

---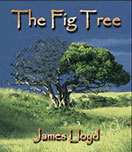 The Fig Tree - DVD
A new DVD addressing the metephor used by Jesus Christ indentifying Israel as the Fig Tree. Drawn from the Apocalypse Chronicles TV Show featuring James Lloyd, this 2 hour video presents the multiple analogies in which Israel is seen in the similitude of a Fig Tree.
Details Here!

---


Prophecies Of The Pre-Messiah - DVD
This is an unprecedented television production from Christian Media, in which James Lloyd produced 8 hours of video, in a verse by verse analysis of the book of Nehemiah.
Details Here!

---
---
---
What Is
THE BLAST?
---
The Reckoning

His Reward Is With Him
Online Essay refuting the Sacred Name System
Preparations For The Coming Plague?
88 Dead Microbiologists
Sound Body
The Latest Findings On Mad Cow Disease
Link Here!
PEAK OIL - Are You Ready For $5 A Gallon?
Abortionist Dr. George Tiller gunned down by former Prophecy Club organizer Scott Roeder
---
Censorship 2009

AOL Isn't The Only One Blocking Net Access To CMN - Are You Financially Supporting Internet Censorship By Using These Companies?

April 2006 Update!

AOL Caught Again blocking Net Addresses Of Opponents - Are You Still With Antichrist On Line?
Real Life Tragedy:
Puppies Killed As AOL Blocks Rescue
Corporate Power Run Amok:

- The Menace Of AOL's Monopolistic Practices
- Earthlink Rips Off Christian Ministry
---
Help row the CMN boat
Click on the oar
to donate with Paypal
---
Online CM Fellowship
For Remnant Believers

To join
send an email to james@christianmedianetwork.com

Volunteer Programs - If you'd like to serve the cause of Christ, we have Internet volunteer programs in place - just email James Lloyd at the above address

---